Zulu Trade Broker Review
Address: Akti Kondili 14, Piraeus 185 45. Greece
forex
etf
stocks
cfd
crypto
soc_trad
Spread
From 0 Points
Max. Leverage
1:1000
Deposit Protection
€20,000
Min. Deposit
$100 USD
Spread
From 0 Points
Max. Leverage
1:1000
Deposit Protection
€20,000
Min. Deposit
$100 USD
Spread
From 0 Points
Max. Leverage
1:1000
Deposit Protection
€20,000
Min. Deposit
$100 USD
Spread
From 0 Points
Max. Leverage
1:1000
Deposit Protection
€20,000
Min. Deposit
$100 USD
Spread
From 0 Points
Max. Leverage
1:1000
Deposit Protection
€20,000
Min. Deposit
$100 USD
Spread
Not Applicable
Max. Leverage
Not Applicable
Deposit Protection
€20,000
Min. Deposit
$100 USD
Likes
Thousands of traders to choose from
Risk mitigation tools
Great mobile platforms
In depth information provided on traders
No fixed fees
Dislikes
No formal vetting of traders
More intensive cash management requirements
Traders interests might not align with yours
ZuluTrade provides social and copy trading and has more than a million registered users. It has expanded its product offering to now include cryptocurrencies, and CFDs as well as forex.  Its aim now, is to become the world's largest social trading community.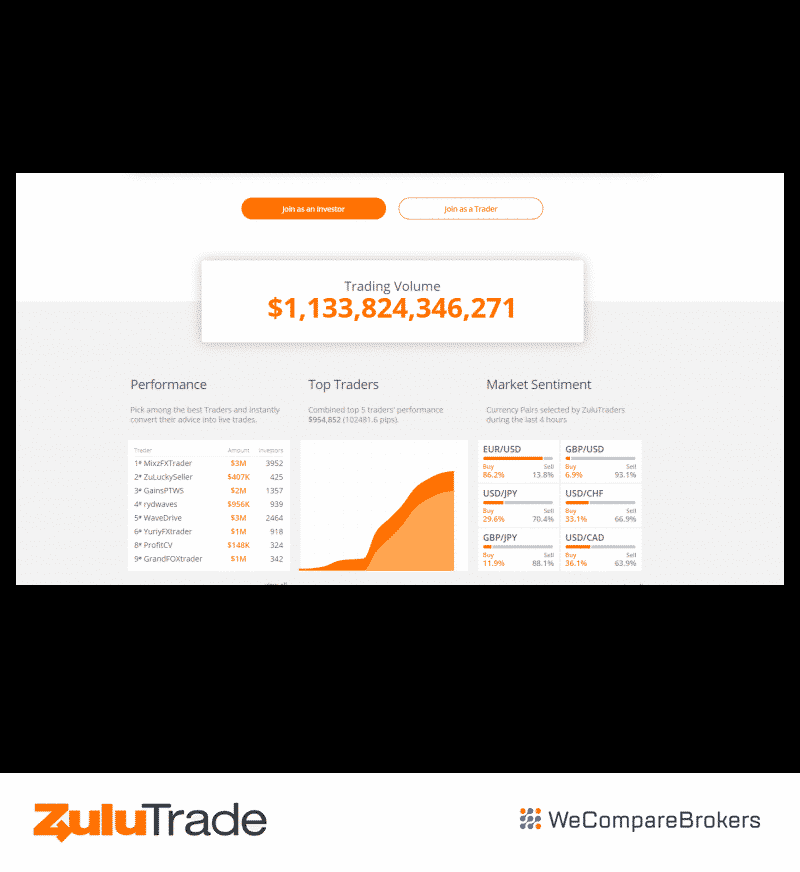 Since being founded in 2007 in the USA, ZuluTrade has been busy developing its offering to include a variety of new and exciting features.  The service as a whole continues to apply the basic principles of social/copy trading; that account holders are able to follow/copy the trading decisions of other traders.  But ZuluTrade have become a major player in the space by cleverly taking that idea and overlaying a variety of features that give their clients improved trading experience.
'Signal providers' are traders that are willing to share details of their trading strategy and allow it to be copied by followers. In exchange, followers pay a fee to the trader they are following.
Other 'costs', or at least drags on performance, include the bid-offer spread applied by your own broker and also the slippage between indicated and realized prices.
Overnight financing fees apply in the same way as they do with a standard broker account.
Rather than having a platform where stand-alone traders execute individual trades, ZuluTrade operates a system where account holders/copiers navigate the ZuluTrade site to design and build their preferred trading strategy.  Copiers can select to follow one or a variety of signal providers.
The range of signal providers is extensive.  ZuluTrade stand out as offering an open door policy to signal providers, everyone and anyone can set up an account.  The success or failure of the signal provider will, according to market principles, be determined by how much profit they make and how much followers trust the program.
The markets covered are varied.  ZuluTrade introduced CFD markets in 2015 and now also supports cryptocurrency strategies but the main focus remains on forex.
The ZuluTrade site filters account holders to two main sections: 'Traders' and 'Combos'.
The 'Traders' section provides a list of signal providers and as there is a form of ranking applied the default front page shows a range of successful signal providers.
The 'Combos' section provides combinations of individual traders as a group package; where signal providers who share similar risk profiles are wrapped up in one portfolio.  Each of the constituent signal providers will be monitored and brought into, and taken out of, the Combo according to decisions made by ZuluTrade's algorithms, which oversee the performance of the Combo.
There is a third way to filter potential candidates and that is amending the Settings for your account.  The Risk Appetite metric being a major determinant of what signal providers are suggested to you.
A greater range of filters are available on the Advanced Search area.  Here you can filter signal providers for example, by whether they have 'strategy description videos'.
The Social Charts section of the site includes the ZTP platform which we found to be equipped with enough tools for our needs and presented in an attractive format.  There was no need to specifically login to use ZTP which made it something that we could happily pick up and put down as part of our research of the Social Charts section.
ZTP overlays market charts with annotation points that refer to trades being executed by copied traders.  This can then inspire a social trading style debate, with thoughts and input shared by the trader themselves and the wider audience of copiers.
ZTP is easy to use and has an appealing aesthetic.  It even kept its good looks when we went into 'Trading Mode' and overlayed charts of a copied trader's portfolio with our own charting annotation and indicators.
During our testing, we experienced exceptionally high-quality customer service.  The Live Chat was particularly useful with help desk staff quick to respond and answer all our questions.
Support is offered on a 24/5 basis and in 11 languages.
The Social Charts feature contains charts of market instruments, such as currency pairs, and allows copiers and the copied to exchange opinions on actual trading.  Generating such a discussion could well be based on the principles of the dealing floors that are found at institutional investment funds and investments banks.   It is a real plus point to have a space where ideas, insights and views can be shared on specific trading strategies.
There is also a community forum which is very well attended. It provides areas where the curious can discuss and learn about specific traders or indeed the markets in general. The discussions here tend to be a bit more 'blue-sky' than those at Social Charts but most of all it looks like a place designed to generate great trading ideas.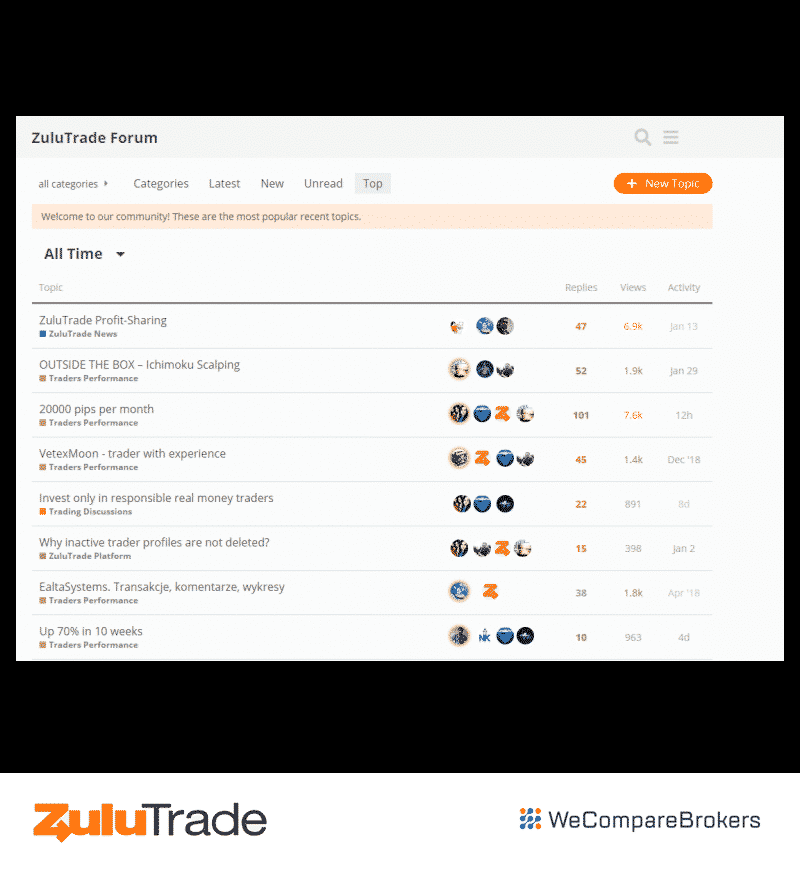 Various tools on the site facilitate account holders efforts to carry out a greater degree of research on signal providers.
Digging down into the profile of signal providers allows copying traders to study much more than portfolio performance.  There are sections providing data and reports on subjects such as: realized and unrealized P&L, historical drawdowns, other investors and slippage.
The introductory tour that comes as part of the Social Charts page is worth taking.  Social trading is after all a relative newcomer to the broker space and due to the pioneering characteristics of firms like ZuluTrade there tend to be a lot of new and exciting ideas all over the place.
There are two parts to setting up a trading relationship with ZuluTrade.
The first involves accessing the traders that act as signal providers and this is done by registering online. A simple process this is done through a web-browser, takes a matter of seconds and there is no need for any platform downloads.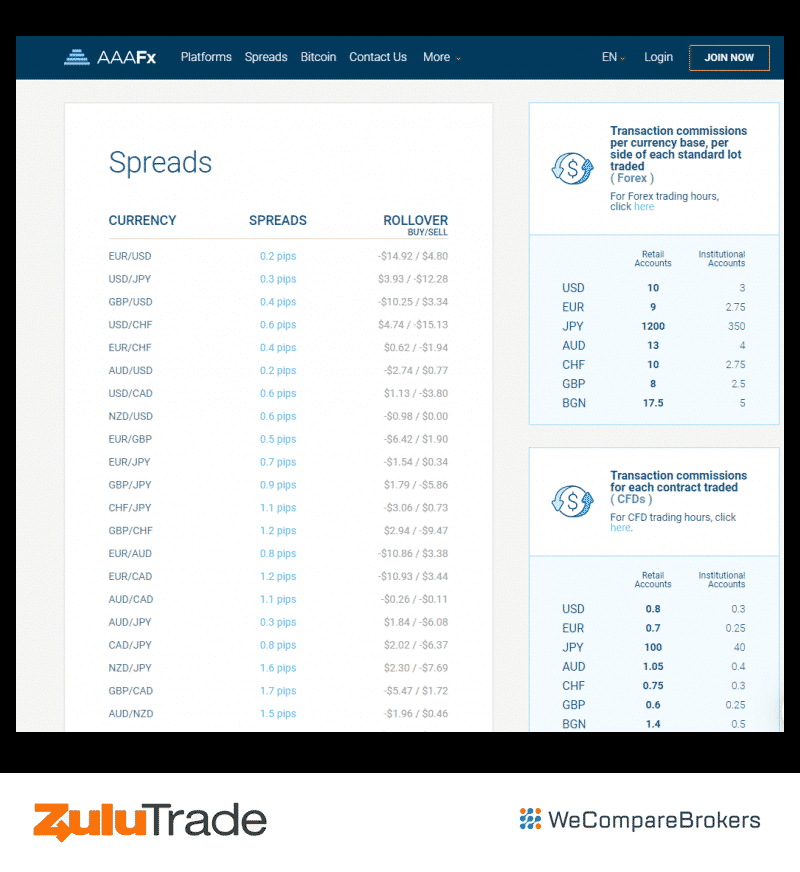 Those that wish to proceed with copying one of the available signal providers then complete the second stage of the process.  This involves formally linking a trading account with ZuluTrade so that signals can be copied.  Option one, is to use an existing brokerage account which you hold at another broker and link this to ZuluTrade via a formal agreement; this process takes a day to complete. Option two, involves setting up an account at AAAFx which is ZuluTrades own broker.
Considering ZuluTrade is as much as anything else a fintech firm we were surprised that we came across a few glitches right at the outset.
Once past the first stage of registration, we were faced with and option of a Profit Sharing Account or a Classic Account and were surprised we weren't able to make a very informed choice as there wasn't much supporting information to hand to help us make our selection.
Then at the next stage of registration a Live Chat popped up inviting us to take a 3 minute survey and provide ZuluTrade with feedback.  This would have been hard to do considering we had only been active on the site for less than one minute.
One of the main selling points of ZuluTrade is that account holders effectively outsource a lot of the work associated with trading to third parties.  This means the time that would be spent on research, execution and trade management can be spent in another way.  Also, copiers don't need to watch portfolios 24 hours a day as they might assume (rightly or wrongly) that this is being done by the signal provider.
There's obviously a trade-off here.  Whilst the burden of the workload is passed to someone else, along with it goes a degree of control.  Each copier will have to carry out their own due diligence and establish how comfortable they are with this process but those that do proceed will highly likely find more time in their day than if they were active in the markets as a stand-alone trader.
There are five base currencies to choose from (USD, JPY, AUD, GBP and EUR) and leverage of 1:30 is set as default on the Demo account though in live accounts that ratio is variable.
The mobile form of the platform had all the same functionality of the desktop version.  Being a web-based platform meant the service was accessible through a browser window as well as the app, though in our opinion the app had a slightly more appealing appearance.
Robo Trading
As ZuluTrade base their offering around automated trading they score maximum points in this category.
The traditional method of linking user accounts to signal providers is an easy process to follow and the platform ensures that user accounts accurately mirror the trades of the leading trader.
ZuluScript is an innovative variation of the basic model.  This allows traders to deploy their own trading robots and indicators.  Through the use of ZuluTrade Query Language (zql) users can adopt certain parameters, build trading scripts and apply them in the markets.
To protect the interests of account holders, tools have been developed that alert followers to any unusual behavior patterns in the portfolios they are following. Manually disconnecting from a trader is always possible but ZuluGuard is a tool that has been developed to manage this same risk but automate the process.
The ZuluGuard program will monitor your account and the performance of every trader you are following and step in to protect your equity whenever it detects significant changes in trader performance.  If activated, ZuluGuard will close all trades in your account that you have open with that signal manager; it will also disconnect the relationship between you and the trader so that no new positions can be put on.
In 2016 ZuluTrade introduced their Automator tool.  This allows traders to set alerts and execute trades when certain parameters are met.  The instructions can be specific to a particular signal provider or more general in nature, for example should the equity balance in their account reach a certain level.
Crypto Currency
ZuluTrade recently launched auto-trading in those cryptocurrencies with large market capitalizations.  Traders can now follow, or be followed using strategies that include Bitcoin, Litecoin, Ethereum, BitcoinCash and Ripple.  By confirming a relationship with a trader it is possible to copy the trades of others and receive their trades into an investment account.
As with the other asset types the trader forums allow the inquisitive to investigate the profile and performance of other traders' portfolios; there is also the chance to take part in online discussions relating to the crypto markets.
Crypto markets are very volatile and social trading involves handing over a degree of control of your account.  The numbers of happy users of ZuluTrade are testimony to how the format can work for many people, it would however be very wise to carry out extra thorough due diligence on any crypto based trading strategy.
Regulatory details
The ZuluTrade platform is in a regulatory sense considered an Auto Trading Service.  The regulatory and compliance requirements are therefore different to those that apply to a 'traditional' broker platform and ZuluTrade state that their platform complies with European regulation that is relevant to it.
Those who are trading out of their accounts held with other brokers will need to study the details of the relationship with ZuluTrade to check if and how any regulatory protection is affected.  The regulatory protection that applies will likely be that which is associated with the broker that holds your base account, not ZuluTrade. In the case of ZuluTrade's own broker AAAFx, this firm is registered in Greece, subject to EU regulations and as part of the Greek Guarantee Fund compensates investors to a maximum level of €30,000.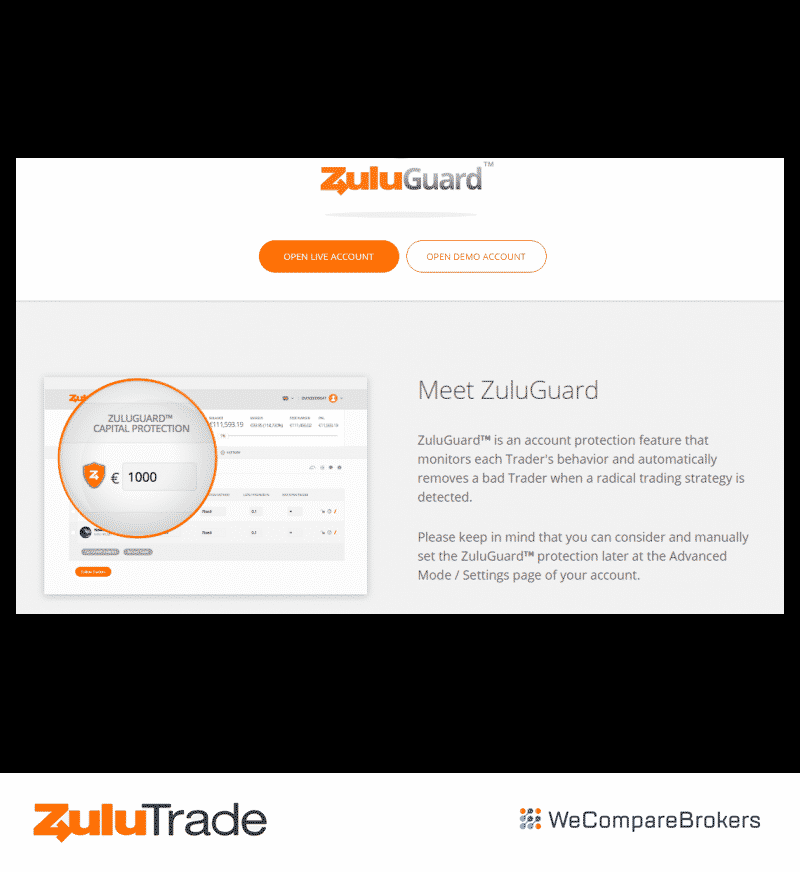 There are other reasons for traders to ensure they carry out as much due diligence as possible.  For example, should a signal provider state they have twenty years of experience trading forex then account holders have to establish if this is verifiable?
All in all, measures which provide security to copy traders largely take the form of common sense and risk mitigation tools, that account holders themselves need to apply.
From their website:
Trading spot currencies involves substantial risk and there is always the potential for loss. Your trading results may vary. Because the risk factor is high in the foreign exchange market trading, only genuine "risk" funds should be used in such trading. If you do not have the extra capital that you can afford to lose, you should not trade in the foreign exchange market. No "safe" trading system has ever been devised, and no one can guarantee profits or freedom from loss. Past performance is not indicative of future results.
Final Thoughts
ZuluTrade provides a means for new and experienced traders to diversify their investment strategy.  To a large extent the onus is on the account holder to carry out due diligence on signal providers.  This is not necessarily a bad thing, as all traders should go about their business with a degree of caution.
Once set up though, investment strategies can be implemented with little further input required from the copying trader. Those that do not have the time or resources to continually manage a stand-alone trading strategy may find ZuluTrader the best means of getting into the markets.
Whilst it would be unwise for any trader to take a fully hands-off approach, the comprehensive range of tools available at ZuluTrade will help novice and experienced traders establish their own balance between control and delegation.
Forex trading involve a real risk of loss. No "safe" trading system has ever been devised, and no one can guarantee profits or freedom from loss. Past performance is not indicative of future results.
Hypothetical performance results have many inherent limitations, some of which are described below. No representation is being made that any account will or is likely to achieve profits or losses similar to those shown. In fact, there are frequently sharp differences between hypothetical performance results and the actual results subsequently achieved by any particular trading program.
One of the limitations of hypothetical performance results is that they are generally prepared with the benefit of hindsight. In addition, hypothetical trading does not involve financial risk, and no hypothetical trading record can completely account for the impact of financial risk in actual trading. For example, the ability to withstand losses or to adhere to a particular trading program in spite of trading losses are material points which can also adversely affect actual trading results. There are numerous other factors related to the markets in general or to the implementation of any specific trading program which cannot be fully accounted for in the preparation of hypothetical performance results and all of which can adversely affect actual trading results.
---
Before you go…. have you spotted any data in our review which you think is inaccurate? If so please tell us 
FAQ
Our Zulu Trade review gives you the most up to date appraisal. Every brokerage aspect is covered in detail to help you decide if they're right for you.
GO TO THE compare brokers
Ratings
Commissions & Fees
Platforms & Tools
Customer Service
Research
Ease of Use
Mobile Trading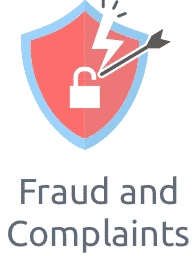 What is your experience with this broker?
With over 4,000 brokers active globally, it's good to share your experience with others. Spread the word on good or bad brokers. Disclaimer: Comments on this site are not the opinion of WeCompareBrokers and we are not responsible for the views and opinions posted by site users. If you are unhappy with any comments, please email complaints @ wecomparebrokers.com
Important: You (the person writing the comment) are responsible for any comments you post and use this site in agreement with our Terms.
Please select the second broker
Get Further Details About To Your Inbox