101investing Broker Review
Address: 13 & 15 Grigori Afxentiou str. IDE Ioannou Court, 4003 Limassol
forex
stocks
cfd
crypto
commodities
Spread
From 0.7 pips
Max. Leverage
1:30
Deposit Protection
€20,000
Min. Deposit
$100 USD
Spread
From 0.7 pips
Max. Leverage
1:30
Deposit Protection
€20,000
Min. Deposit
$100 USD
Spread
From 1.3 pips
Max. Leverage
1:500
Deposit Protection
€20,000
Min. Deposit
$100 USD
Spread
Floating
Max. Leverage
1:30
Deposit Protection
€20,000
Min. Deposit
$100 USD
Spread
From 0.7 pips
Max. Leverage
1:30
Deposit Protection
€20,000
Min. Deposit
$100 USD
Likes
User-friendly trading experience
Choice of three types of trading account
Cross-platform functionality
Dislikes
High inactivity fees
Minor issues relating to the firm being a new operation
Introduction
If you're going to try and break into a very competitive industry then you'd better have something good to offer, fortunately for 101investing, this is certainly the case.
The firm which launched in 2020 brings a new approach to investing. It has fine-tuned trading processes and offers clients a particularly user-friendly experience. Its fresh and agile approach to trading makes for a positive user experience but is also backed up behind the scenes by high-grade infrastructure and customer protection.
The firm is an off-shoot of FXBFI which has taken the decision to provide a stand-alone platform for newer users. Head-quartered in Cyprus, at 13 & 15 Grigori Afxentiou str. IDE Ioannou Court, 4003 Limassol. They are regulated by CySEC, with the license number 315/16. The Broker's LTD registration number is 351508.
One of the benefits of the site being so uncluttered is that it's very easy to get an idea of costing. The firm has laid out the tariffs charged clients in much-welcomed clear and transparent way. Any firm with a willingness to be so open about its spreads usually knows its well positioned compared to the market and 101investing are just that. Spreads on major indices can be as low as 1.0 on the FTSE100. For EURUSD spreads come in as low as 0.7 of a pip.

Leverage depends on account type with the majority of accounts running in line with EU guidelines but Pro accounts offer leverage as high as 1:500.
Cross-referencing to comments made by members of the trading community picked up reports of inactivity fees at 101investing being very high. Dormant customers still 'cost' the firms as they still have to be accounted for in regulatory reports. The efforts of all brokers to discourage inactive accounts is understandable but punitive inactivity fees would be an issue for some. We couldn't find any details relating to these charges on 101's own site.
How are you finding our 101investing review?  Is it useful?  We would love your feedback and any comments you may have about your experience with 101investing.
Trading at 101investing is carried out through the MetaTrader suite of platforms. If you're going to choose one platform to trade with then MetaTrader4 (MT4) would be the choice of many. It is after all, the world's most popular retail trading platform for very good reasons.
MT4 set the standard that other platforms follow. Few of the challengers can match it in terms of charting functionality which has an almost surgical accuracy. The trading interface is robust and reliable and also comes with the option of 'one-click trading'.
Where MT4 stands out though is in terms of the indicators it offers. Charting tools, channels, the Gann and Fibonacci metrics and shapes, arrows and much more provide traders with a dashboard which offers support from analysis through to execution. Analytical objects can be applied to both charts and indicator windows and whilst the platform comes with 31 indicators as standard the number of third-party indicators available runs into the hundreds.

The platform comes in the traditional downloadable desktop format or as a Web Trader version. The latter still has more than enough functionality to allow traders to interrogate data and trade with ease and can be formatted to operate in one of 18 languages.
The platform has a well-earned reputation for being easy to trade proprietary models on. Beginner grade or super-advanced algorithmic models can be bolted onto MT4 meaning traders can take a more hands-off approach to finding trading opportunities in the markets.
Markets
101investing offer all the major markets and specialise in those which might appeal to beginners. There are more than 250 markets to choose from including major, minor and exotic forex pairs, as well as stocks, indices, commodities, metals and crypto.
The range of asset groups covered is adequate if not ground-breaking but that fits well with the firms approach to streamlining the trading experience.
Customers can access 24/5 support via, phone, Live Chat and email.
We really like the click-to-call option where tapping the telephone icon on a trading screen offers a prompt for users to make the call via their phone. By removing the need to dial in numbers into their phone clients can contact support faster and easier but the lack of a free-phone number is worth noting.
The Live Chat provides faster response times than email but during our testing we found instances of it not being operational during week-day evenings. When they were on-line the Live Chat staff were attentive and professional.
One of our testers experienced a system glitch when their log-in was not recognised and after establishing the problem the Live Chat team rectified the issue in under ten minutes. The turn-around time of an issue such as this was in-line with or even better than the market norm. We were however alarmed that the issue occurred in the first place, and would not have wanted to have experienced it with large positions running in the market.
The email service is very user friendly. There is an option to contact support@101investing.com directly from personal email accounts. The simple functionality and crisp aesthetic of the on-platform email messaging service is also backed up by a 'tick a box' option to copy in personal email accounts into the conversation. Points go to 101investing for recognising that clients who want to use email are going to base the process off their personal accounts.
How are you finding our 101investing review?  Is it useful?  We would love your feedback and any comments you may have about your experience with 101investing.
The research on offer is largely tailored to the needs of beginners. There is a comprehensive selection of 'how to' trade which will be welcomed by those trading for the first time.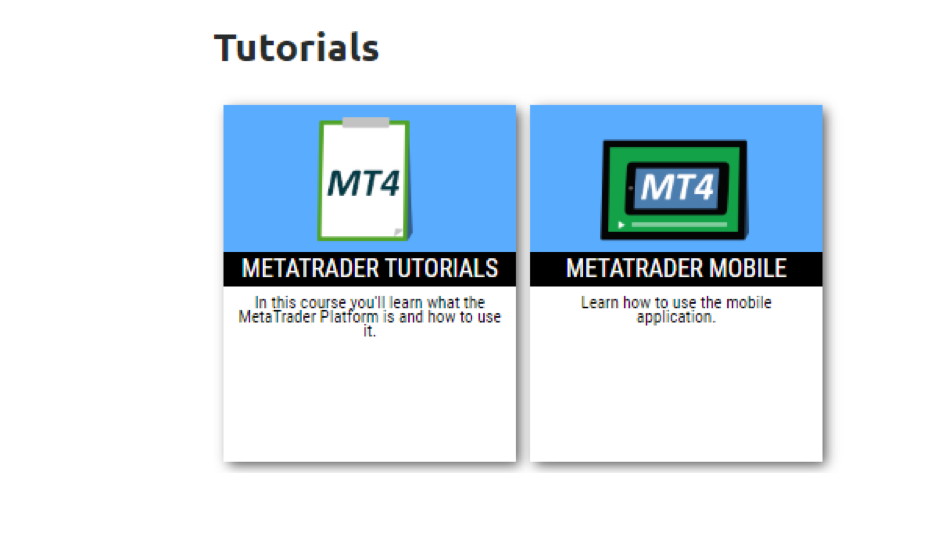 There is also a range of materials designed to take traders to the next stage. This comes in a variety of formats including ebooks. The videos on trading strategies are straight to the point and likely to help traders improve their performance.
Day-to-day features such as the Economic Calendar are also on hand meaning clients can go into the markets fully prepared.

The account administration pages and trading interface are extremely intuitive in design. The number of icons has been stripped back to the bare minimum leading to a clean and crisp visual experience. There are four types of account to choose from, ensuring traders can find a best-fit for them and also scale up to the next level of trading. Shariah compliant trading is also provided.
During testing we did experience some technical issues with logging on. These may reflect the firm is ironing out wrinkles associated with it being a fresh launch.
Accounts can be funded using all the major methods.
Our testers were frustrated by the requirement to complete their profile pages before being allowed on to the platform to try it out. The Know Your Client process is designed to protect clients which is obviously a good thing. But having to complete 25 pages of questions and submit documentation took some of the shine off the onboarding experience.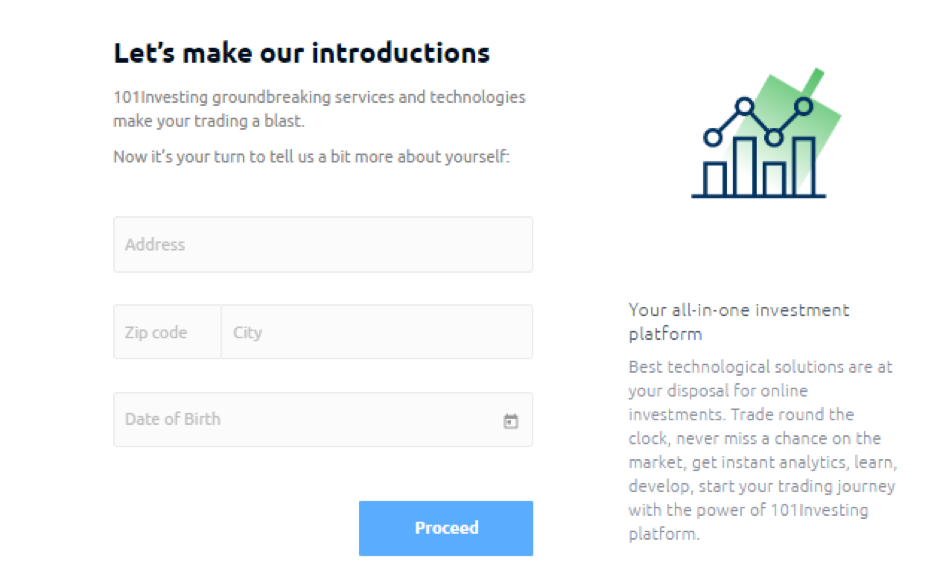 Order Execution
 The MetaTrader trading dashboard has been fine-tuned and over many years and is one of the most robust and reliable in the market. It also allows for more sophisticated order types to be used such as Instant, Request, Market, and Exchange execution.

Being a new entrant into an industry brings many challenges. On the other hand, there is the possibility to right from the start offer clients the latest technological advances.

The trading experience at 101investing really takes advantage of the cross-platform approach with account holders able to use the service on desktop, tablet and mobile devices. The mobile versions being available in iOS and Android format and free to download.
The 101investing mobile experience includes interactive quote charts, a full set of trading orders and the most popular analytical tools which brings it very close to the desktop version. It is also possible to monitor your account status, access trade history reports and set trade execution to 'one-click'. There are also chat and push notification functions which are specialist add-ons designed specifically with mobile trading in mind.
How are you finding our 101investing review?  Is it useful?  We would love your feedback and any comments you may have about your experience with 101investing.
Robo Trading
The provision of the MT4 platform opens the door to those who might want to take part in automated trading. The Expert Advisors function at MetaTrader allows client accounts to be linked to the trading signals of others. There is a fee paid to the third-party but it does offer for a less time-consuming method of gaining exposure to the financial markets.
There are also 'wizards' and other tools which are freely available for those who want to explore the option of designing and running their own programs.
Crypto Currency
Crypto markets such as Bitcoin continue to attract traders looking to take advantage of the high levels of price volatility found in those assets. 101investing offer more than 50 crypto markets which is a very high number by industry standards.
There is no need for specialist wallets as 101investing crypto markets are provided in Contract for Difference (CFD) format. This makes trading the crypto markets as easy as clicking a button. It's also possible to sell short and hope to benefit from price moves to the downside. With cryptos making dramatic price moves in both direction having that option to hand is a chance to make profits in both situations.
One of the best features of CFD crypto trading at 101investing is that their clients can buy part of a coin. With each individual Bitcoin being priced at thousands of dollars the 101investing option of buying just part of a coin and trading in smaller size offers entry-level access to the exciting crypto markets.
How are you finding our 101investing review?  Is it useful?  We would love your feedback and any comments you may have about your experience with 101investing.
Regulatory details
101investing is regulated by the Cyprus Securities and Exchange Commission, better known as CySec. The exact details refer to it being operated by FXBFI Broker Financial Invest Ltd, 13 & 15 Grigori Afxentinou str. IDE Ioannou Court, 3rd Floor, Office, 301, 4003 Limassol, regulated by CySEC, license number 315/16.
As 101investing was founded in 2020 it faces the unavoidable challenge of establishing a track-record and reputation in the trading community. Those drawn to the broker and its slick functionality, but unsure about using the new kid on the block can take comfort from the detail found within the regulatory license. Being an offshoot of FXBFI means the firm can draw on the reputation of its larger and longer established parent company.
The details of CySec regulations means the broker operates in line with MiFID II terms and conditions. The Markets in Financial Instruments Directive 2004/39/EC as subsequently amended is a European Union is intended to protect clients of brokers. One feature of MiFID is that brokers are obliged to share a Risk Warning and data on the percentage of their customers who make and lose money. The numbers for 101investing are in line with the peer group.

It is typical for brokers starting out in the business to sign up with one broker and build from there. CySec is a well-regarded EU regulator and we would expect 101investing to look to engaging with other regulators in the future to broaden their appeal to a global customer base.
Signing up with more high-quality regulators is something for the future but would strengthen the firm in terms of client protection. What they do have is well laid out, the 'List of Documents' is very easy to access and demonstrates the firm is setting out in the right direction by being very transparent about client protection.
List of documents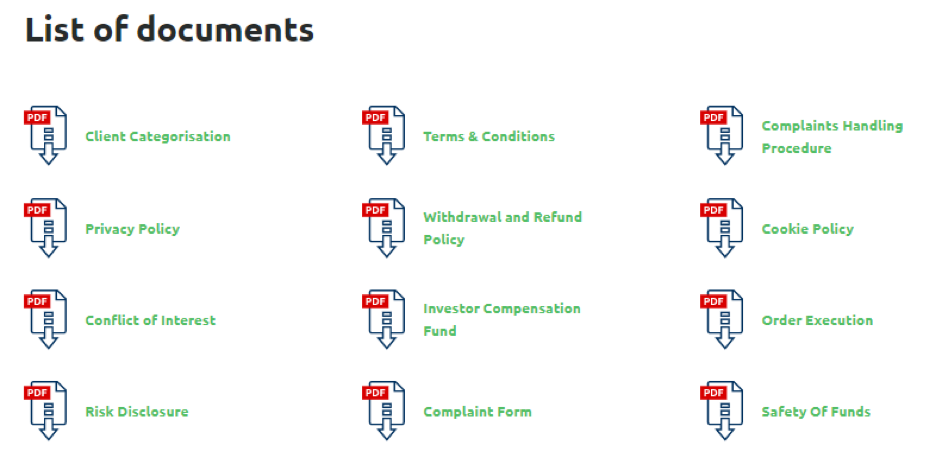 Final Thoughts
101investing has gone for the approach that 'less is more' and they've pulled it off. The brokers strongest feature is the ability to provide the crucial features of trading in an exceptionally user-friendly way. It is regulated by one of the most highly regarded regulators (CySec) and allows clients to trade on the most popular retail trading platform in the world (MT4). There is more than enough educational material for even first-time traders to get to grips with trading and also some advanced material to support traders as they grow and learn.
The obvious trade off associated with the site being so stream-lined is that some more advanced features are sacrificed. The range of markets is in line with the platforms immediate peer-group but has a limited offering in terms of equities. This though won't be a problem for those beginners wanting to trade more main-stream markets. High inactivity fees are also an issue.
The onboarding process is a little heavy-handed with more form-filling than is found at other brokers. This might put some people off setting up a Demo account and would be a shame as once on the site it is clear to see 101investing have spotted and niche in the market. They look to be in a good position to exploit that opportunity and traders would do well to try them out as the platform will be a very comfortable fit for many.
FAQ
101Investing review, has everything you need to know. We have covered all brokerage aspects in detail to help you make the right decision.
GO TO THE compare brokers
Ratings
Commissions & Fees
Platforms & Tools
Customer Service
Research
Ease of Use
Mobile Trading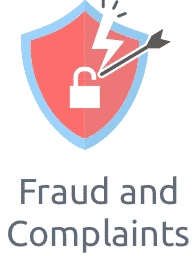 What is your experience with this broker?
With over 4,000 brokers active globally, it's good to share your experience with others. Spread the word on good or bad brokers. Disclaimer: Comments on this site are not the opinion of WeCompareBrokers and we are not responsible for the views and opinions posted by site users. If you are unhappy with any comments, please email complaints @ wecomparebrokers.com
Important: You (the person writing the comment) are responsible for any comments you post and use this site in agreement with our Terms.
Please select the second broker
Get Further Details About To Your Inbox