Please select the second broker
Get Further Details About To Your Inbox
ROinvesting Broker Review
Address: City home 81, 3rd Floor, 128-130 Limassol Avenue, 2015 Strovolos, Nicosia, Cyprus
forex
etf
stocks
cfd
crypto
commodities
Spread
From 0.7 pips
Max. Leverage
1:500
Deposit Protection
€20,000 EUR
Min. Deposit
€215 EUR
Spread
From 0.0007 pips
Max. Leverage
1:125
Deposit Protection
€20,000 EUR
Min. Deposit
€215 EUR
Spread
From 0.021 pips
Max. Leverage
1:50
Deposit Protection
€20,000 EUR
Min. Deposit
€215 EUR
Spread
From 0.32 pips
Max. Leverage
1:125
Deposit Protection
€20,000 EUR
Min. Deposit
€215 EUR
Spread
Floating
Max. Leverage
1:2
Deposit Protection
€20,000 EUR
Min. Deposit
€215 EUR
Spread
From 0.0007 pips
Max. Leverage
1:125
Deposit Protection
€20,000 EUR
Min. Deposit
€215 EUR
Likes
Strong regulatory framework (CySec)
Extensive range of markets to trade
Fast reliable and cost effective trade execution
Cutting edge IT security
Dislikes
Limited research tools
Demo account only active for one month
EUR 215 minimum initial deposit
ROinvesting is a new entrant in the broker space and looks well-equipped to forge a position for itself. Founded in 2017 the firm has developed an agile trading platform which meets the demands of desktop trading but also comes with a fresh take on mobile trading. The service is best described as a mixture of 'tried and tested' blended with 'new and exciting' features.
ROinvesting is based in Cyprus and has addressed the important issue of regulatory compliance by gaining a license from the well-respected regulator CySec.  The firm is particularly hot on Operational and Tech security and has already picked up industry awards for its Customer Service. The broker has invested in its platform to the extent that traders of all degrees of experience might want to give it a try. Both beginner and more advanced traders would benefit from getting an understanding of the offering which is pretty impressive in its own right but also gives an indication of the latest trends coming into the broker space.
There are three main account types as ROinvestring, silver, gold and platinum. The T's&C's vary according to account type but some of the spreads are particularly tight emphasising the point that ROinvesting is set up to offer traders just what they need to work the markets.
The site provides a live update on spreads and they do change but the below is an indication of what is on offer. Standard account rates look something like the below.
Clients who wish to be considered as Professional traders at ROInvesting will not be subject to the European Securities and Markets Authority (ESMA) restrictions on product intervention measures, as imposed for Retail clients.
This means alternative trading conditions such as:
Different leverage on CFD instruments (Forex, cryptos, indices, commodities, stocks, etc.),
Premium access to our pro loyalty programs and benefits that come along with such programs;
Dedicated technical support;
Trading flexibility.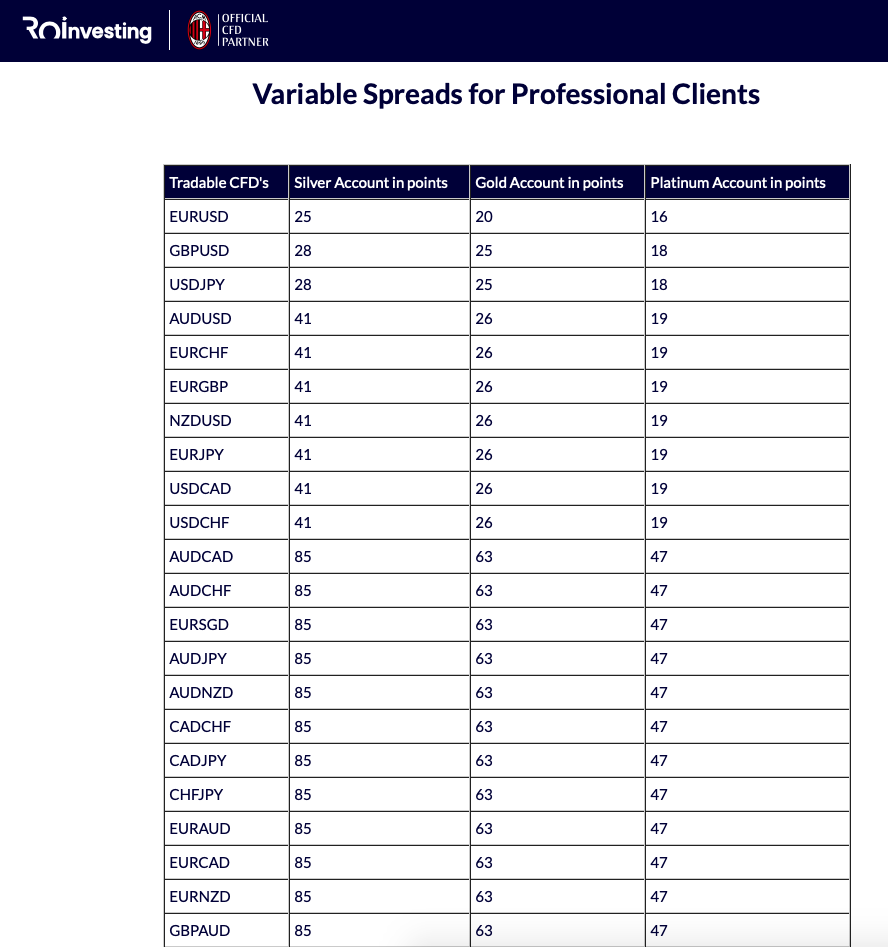 Leverage varies according to instrument and also according to trader experience. The maximum rate mentioned is 1:500
 ROinvesting claim to offer trading in over 10,000 spread trading & CFD markets. Their coverage is global and markets provided in CFD form include Forex, stocks, commodities and gold and silver. The trading interface is based off MetaTrader's well-renowned MT4 platform which is available to clients in downloadable or web trader format.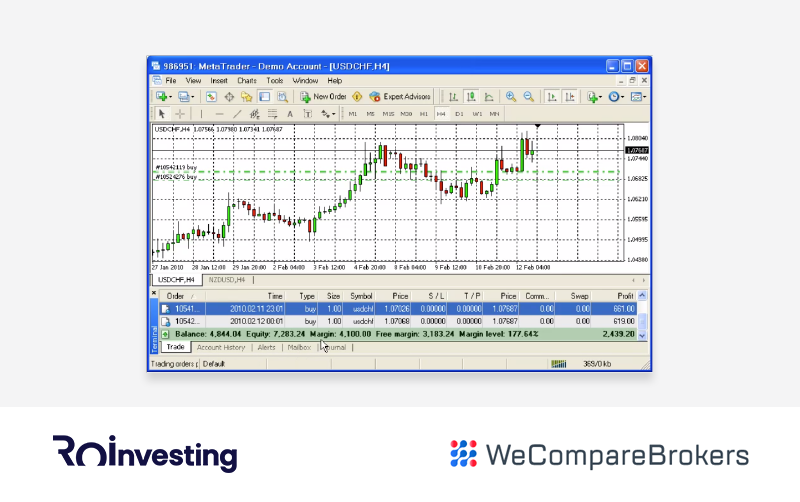 MT4 is the most widely used retail platform in the world. It's been fine-tuned by millions of hours of use and provides a robust and sensitive trading experience.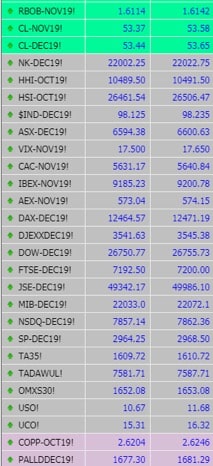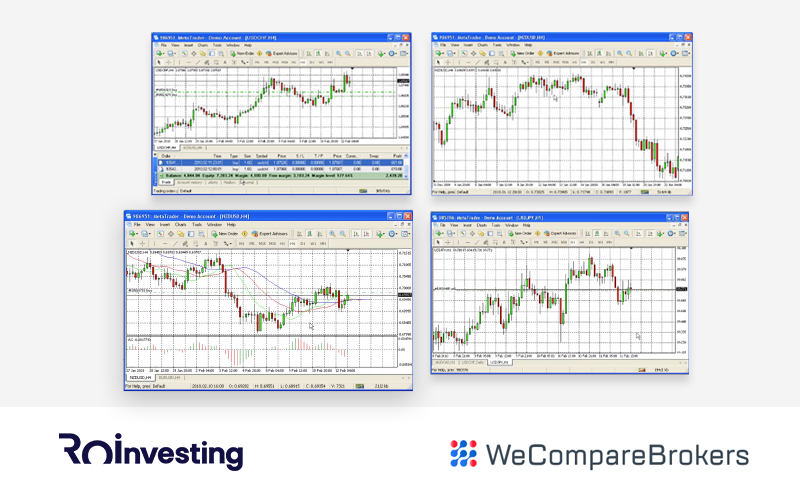 The ROinvesting MarketWatch drop down list of instruments to trade covers markets that a lot of MT4 brokers do not. This is a real plus for ROinvesting and helps them stand out from the crowd. There are so many instruments that the colour coding scheme that is used to demark asset type sometimes blurs. The grey-on-grey for major currencies highlights that it can be hard to pick out some names. This could be a problem in fast moving markets and the site would benefit from addressing this issue and making all markets easier to identify.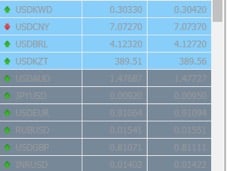 The ROinvesting platform and trading experience are purposefully designed to be robust and effective. Choosing MT4 as a platform ensures that clients are using software which has been tested to destruction by live trading. The functionality of the administrative area of the ROinvesting site also appears designed to raise a minimal amount of gremlins.
As a result ROinvesting have scaled back on their customer service offering. There is a toll free number for urgent queries, the customer support team is available from Monday to Sunday between 08:00-22:00. We also found the toll free number had some technical issues during our testing but quickly switched to the alternative numbers +800 50026003 for Cyprus, and +44 2039364444 for the UK which worked fine. Email is available for lengthier queries but response times to these are about 24 hours. Live chat is also available throughout the site.
The queries raised with the customer support team were dealt with very professionally. Over 95% of queries were resolved during our first interaction and it's clear to see why the firm has been recognised in the form of industry awards for the quality of its support team.
ROinvesting is relatively new to the broker space and may be looking to expand its research offering at some point but for now the in-house offering of resources in this category are limited. They do provide a News section offering Daily Reviews, Report Season and Announcements materials. There isn't an extensive range of information but what is there is presented as a mixture of written and video formats.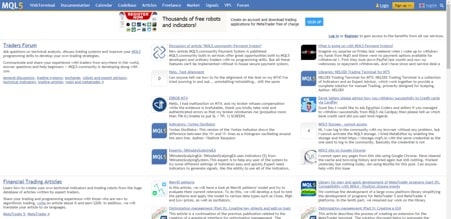 MetaTraders distinctive mix of articles, ideas and a Trader's Forum is a tool made more useful by the fact that the MQL5 community is so large.
Whilst ROinvesting may not have a team of established analysts, by providing access to MetaTrader MT4 the broker is opening the door for its clients to explore the almost unlimited world of MQL5.
The Demo account option was surprisingly hard to find and our reviewers felt this was a weakness of the site. Whilst not being a major issue a Demo account is a great way to gain familiarity with ROinvesting.
New users are steered towards this page where it is not readily apparent if the application process dubbed "Create Account" relates to a Live or Demo account. As it turns out it leads onto a full live account and some box ticking / form filling when some users may be looking to try the Demo first.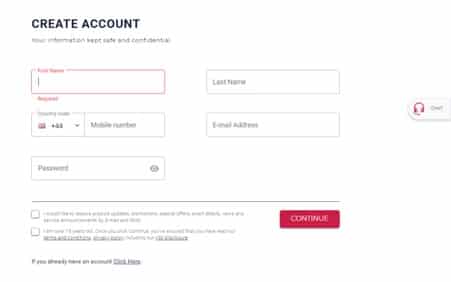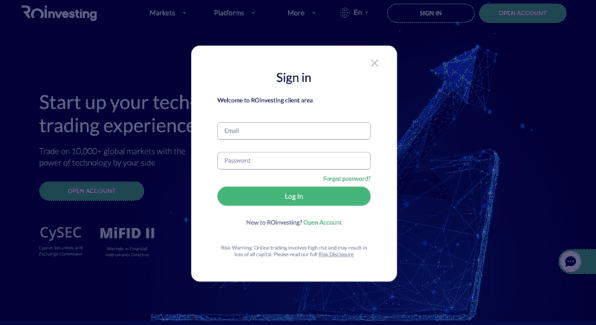 Payment methods include credit/debit cards, bank transfer, Skrill, Neteller, Uberweisung and e-wallets.
 Some of our testers reported the administrative area of the site occasionally came over as a little "clunky". Pop-up windows sometimes opened up over important text and others had to be closed down or minimized when it was felt there could have been a more fluid way to navigate the different sections. It's easy to imagine these creases in the site will be ironed out as the site beds down.
 The Report Season section epitomises the 'no frills' approach ROinvesting take to research. The most important information is offered in a clear and easy to access way. The uncluttered dashboard allows traders to note the reporting dates of major stocks, some of which may be in their portfolio and then if needed move on to manage that position.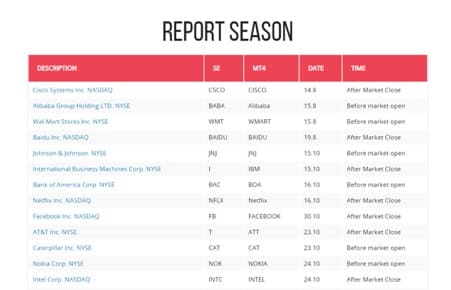 The Educational tools are many and varied, the firm offering their clients VOD, ebooks, Articles, Courses, Tutorials and Calendar. This section would be particularly useful to new traders but is of a standard that more experienced traders can also benefit from the contents.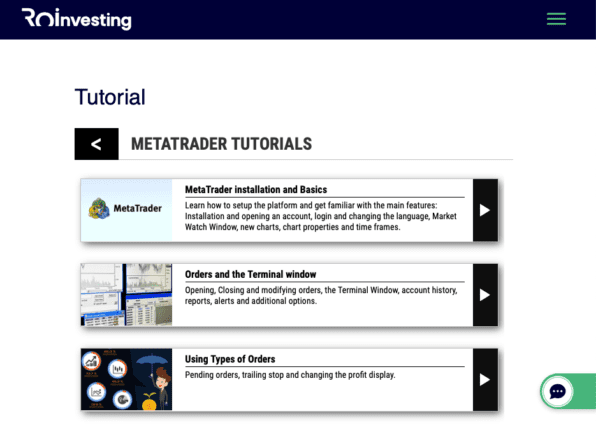 The minimum account opening balance is €215 EUR which in terms of trading is not a large number but is slightly higher than other brokers who tend to pitch themselves around the $100 mark.
The mobile trading experience is especially user friendly. The ROinvesting app has a clean aesthetic which provides access to the markets, allows for position management and other administrative tasks such as withdrawals and deposits. The trade execution functionality was ideal for trading on the move, concise, exact and reliable.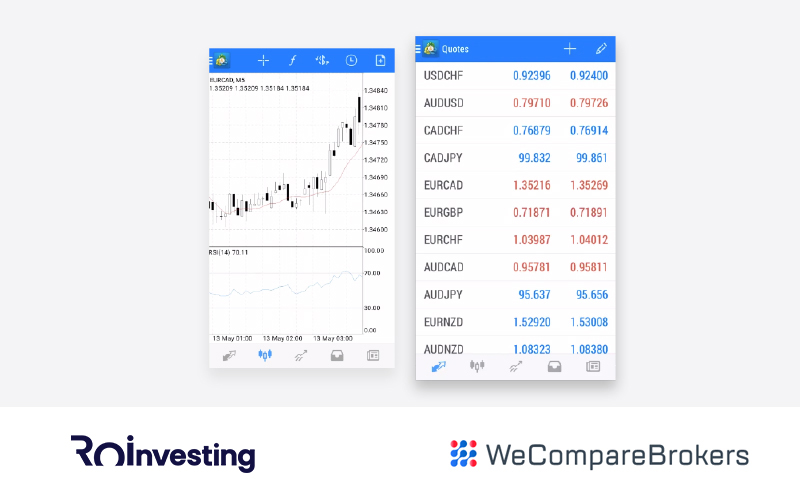 Clients also have the option of trading through the MetaTrader app which is also available on both iTunes and Android
Robo Trading
The MT4 platform is well known for being able to support automated trading. Clients of ROinvesting can develop and implement their own algorithmic models, then bolt them on to MT4. There are also back-testing tools and the Expert Advisors service which allows traders to take signals from third parties.
Crypto Currency
Those looking to trade crypto, at ROinvesting or indeed elsewhere ought to consider the regulatory terms associated with that asset class, the ROinvesting site itself states: "There is no specific EU regulatory framework governing the trading with cryptocurrencies. Trading cryptocurrencies does not entitle the investors to any protection under the Investors Compensation Fund. Traders have no rights to report to the Cyprus Financial Ombudsman in case of a cryptocurrencies trading dispute."
Regulatory details
ROinvesting Prohibited countries:
Central African Republic | Democratic Republic of the Congo | Eritrea | Guinea-Bissau | ISIL (Da'esh), Al- Qaida and the Taliban | Iran | Iraq | Kimberley Process | Lebanon | Libya | Mali | North Korea | Somalia | South Sudan | Sudan | Yemen | United States
It's reassuring to know that ROinvesting appreciate the importance of trying to adhere to the strictest regulatory conditions. The firm is licensed by CySec which brings it under the umbrella of a range of EU regulations such as the MiFid codes. It also means that client funds have to be segregated away from the brokers own accounts. The company is a registered Cyprus investment firm (its registration number is HE336694), and as such, it is a member of the investor compensation fund.
The broker is particularly keen to stress its IT security credentials. Being something of a next-generation entrant they have been able to build on a 'green-field' site and incorporate protection such as the servers being located at SAS 70 data centres.
Our analysts gave the firm high marks for presenting all of its policies in one easy to access area. The language used in explaining things such as the Order Execution Policy is as straightforward as it can be considering the legal nature of the text.
ROinvesting, a trading name of Royal Forex Ltd authorized and regulated by the Cyprus Securities and Exchange Commission (CySEC) under license No. 269/15
The trading benefits from direct access into the markets. This ECN-style execution helps traders find strong flow but does mean that the broker is unable to offer Negative Balance Protections. On the other hand the broker does pack the Education section of its site with educational materials which try to highlight some of the risks associated with trading.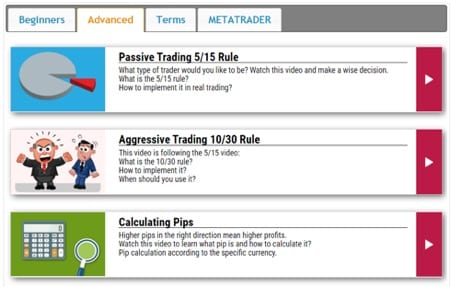 Those looking to trade crypto, at ROinvesting or indeed elsewhere ought to consider the regulatory terms associated with that asset class, the ROinvesting site itself states: "There is no specific EU regulatory framework governing the trading with cryptocurrencies. Trading cryptocurrencies does not entitle the investors to any protection under the Investors Compensation Fund. Traders have no rights to report to the Cyprus Financial Ombudsman in case of a cryptocurrencies trading dispute."
From their website:
CFDs are complex instruments and come with a high risk of losing your money. 86% of all our retail investor accounts loses money when trading CFDs. You should consider whether you understand how CFDs work and whether you can afford to take the high risk of losing your money.
Final Thoughts
ROinvesting have made a lot of progress in a short time. Their choice of regulatory framework (CySec) and trading platform (MT4) indicate they know what they are doing and what is needed to provide a strong foundation to a brokerage service.
It would be down to consumer preference whether the current site is seen as light-weight or agile. Some traders prefer to have a nimble no-frills approach to trading and trading after all exactly what ROinvesting is all about.  There is an extensive range of markets available and a powerful trading dashboard available to execute.
Being a next-generation broker they have addressed current issues. The firm has paid particular attention to the IT security side of things and provides a top-grade mobile trading experience to suit the traders wanting to keep in touch with the markets even when on the move. The educational services on offer are also very appealing.
The loose ends relating to the service are minor ones and traders would do well to consider the benefits of trying out a new style of broker.
---
Before you go…. have you spotted any data in our review which you think is inaccurate? If so please tell us
FAQ
We Compare Brokers upto date appraisal of ROinvesting. Every brokerage aspect is covered in detail to help you decide if they're right for you.
GO TO THE compare brokers
Ratings
Commissions & Fees
Platforms & Tools
Customer Service
Research
Ease of Use
Mobile Trading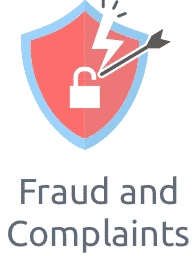 What is your experience with this broker?
With over 4,000 brokers active globally, it's good to share your experience with others. Spread the word on good or bad brokers. Disclaimer: Comments on this site are not the opinion of WeCompareBrokers and we are not responsible for the views and opinions posted by site users. If you are unhappy with any comments, please email complaints @ wecomparebrokers.com
Important: You (the person writing the comment) are responsible for any comments you post and use this site in agreement with our Terms.