TRENDSMACRO Broker Review
Address: Trust Company Complex, Ajeltake Road, Ajeltake Island, Majuro, Republic of the Marshall Islands
Spread
1
Max. Leverage
1:300 Pro
Deposit Protection
£50,000
Min. Deposit
£100
Spread
1
Max. Leverage
1:300 Pro
Deposit Protection
£50,000
Min. Deposit
£100
Spread
0.6
Max. Leverage
1:300 Pro
Deposit Protection
£50,000
Min. Deposit
£100
Deposit Protection
Min. Deposit
Likes
Zero commission charged
Leverage up to 1:400
MT4 on web and mobile
Dislikes
Limited research material
High spreads for some account holders
It's common for trading brokers to seemingly appear overnight in a whirlwind of hype, and in some cases, the reality never quite lives up to the expectation. But with TRENDSMACRO, we have a brokerage that was established in 2020 with the backing of a management team with experience spanning back to 1999. This has provided plenty of time for the team to hone their craft and create a platform that really works for their clients.
TRENDSMACRO welcomes traders from across the globe with only a few exceptions — the USA, France and Israel are, for now at least, prohibited from accessing the site.
TRENDSMACRO offers around 100 tradeable assets, which you can maximise using leverage ranging from 1:100 for Bronze account members to 1:400 for Platinum. You'll pay zero commission on all positions too.
Our research suggests that TRENDSMACRO has all of the essentials in place when it comes to operating a 'proper' brokerage, with a secure payments system and robust customer support. Indeed, all traders, no matter which account level they choose to open, have their own dedicated personal account manager.
There are a couple of red flags, however. TRENDSMACRO is listed as a brand owned and operated by Ascana Group Ltd, of whom little is known. The broker is registered on the Marshall Islands — from a regulatory perspective, that is less than ideal.
But at the time of writing this review, we have seen no evidence of foul play at large, and the fact that client funds are segregated and negative balance protection is provided, offers some peace of mind.
Is TRENDSMACRO up to the mark in all of the other key areas of trading?
As already outlined, there is zero commission to be paid on trades at TRENDSMACRO, so no matter which asset class you choose to follow, there will be no overheads to consider as far as the commission charged is concerned.
One of the main costs of trading is found in your spread, and the interesting aspect about TRENDSMACRO is that you essentially choose the level of spread you want by deciding upon your account type.
There are four different account options — ordered in traditional Bronze to Platinum fashion, and the higher up the pecking order you go, the lower your spread. Traders at the 'lowest' level of Bronze will have to account for a significant 2.8 pip spread on their positions, whereas Platinum members enjoy 0.1 pips when closing out.
For those trading on a tighter margin, the stop out level is 5% — fast becoming the industry norm. This is still a welcome bonus for traders looking to maximise every penny or cent they invest.
However, if you do want to open a Platinum account, you will need a minimum of $50,000 as a deposit. This account is aimed at premium-level traders — casual investors and low rollers simply don't get the same privileges.
If you find yourself with less capital to invest, it's worth remembering that at TRENDSMACRO, the spreads you experience will be high.
On another note, there are no other chargeable fees to report, although overnights costs do vary per asset class.
As you might expect, TRENDSMACRO offers its clients access to the full suite of MetaTrader products.
Markets
While not the most extensive library of assets to trade, TRENDSMACRO does at least give traders the opportunity to enter several different markets at once.
There are more than 50 forex pairs, featuring the most liquid currency combinations and some minor and exotic pairings.
You can trade 45+ CFDs too, plus stocks. TRENDSMACRO offers global giants and smaller firms across a wide range of industries and sectors. Indices such as the Dow Jones, FTSE and DAX are also included. There's even a chance to speculate on futures too.
Precious metals like gold and silver, commodities, energies and oil are all trading opportunities at TRENDSMACRO. As mentioned, this may not be the most comprehensive of choice compared to other brokers, but at least all of the main bases are covered.
You can trade many assets 24/7 as well. Forex and the various stock market opening times, with STP and market execution, ensure you don't have to wait for a middle man or dealing desk to get involved.
While that doesn't extend to MT5 coverage, you can utilise all of the MetaTrader4 tools you have come to know and love.
There's the classic platform as well as WebTrader and the dedicated mobile app for iOS and Android devices. So, you will always be able to open and close positions at a time and place to suit you — essential for keeping on top of the market.
MetaTrader is a software package that is unrivalled in its scope. You can access a range of charts and technical indicators and set up a selection of signals so that you never have to miss a potential trade.
The platform allows for the browsing of real-time data and live pricing via the MT4 portal. Traders can execute one-click trades for rapid market entry, and exit and place Take Profit and Stop/Loss orders to maximise the efficiency of your trading.
With MT4, you can trade to scale, too, with the opportunity to open an unlimited number of positions at any one time. Lots can be traded from 0.01 to 50 lots in size. Scalping is also allowed if that is your chosen technique.
One of the features of the MT4 platform that can be overlooked is the calendar. We would implore all traders to keep abreast of the latest developments and use the event schedule — earnings reports, in particular, tend to be an excellent signal — accordingly.
So there is little negativity to share here. Despite the release of MT5, the truth is that MT4 remains the go-to platform for many brokers. With all of the features the platform promises across web and mobile, you will have all of the tools at your disposal to be a successful trader at TRENDSMACRO.
Some reviews online have intimated that they haven't received the best of customer support from TRENDSMACRO — that the broker's responses were slow or not helpful. However, in our review, we can only base our findings on our own experience. We found the customer service team — available 24 hours a day, five days a week — to be exceptionally helpful.
With support available via email (support@trendsmacro.net) and telephone (+441887593306), we found both to be responded to in good time. Queries were dealt with efficiently and professionally into the bargain.
What's more, all traders at TRENDSMACRO — including the basic Bronze account — have their own personal account manager. It's very rare that a broker dedicates personnel to its non-premium members, and so this brand certainly deserves strong recognition for that provision.
With technical advisors also available, and expert advisors provided for all but Bronze members, you can get advice and guidance both on the technicalities of using MetaTrader software and in the vagaries of trading the various markets available.
If there's one area where TRENDSMACRO really needs to up their game, it's in its research and training department.
Very little is forthcoming in the way of educational content, and the broker doesn't provide a blog — typically a strong channel for disseminating market news, providing insight or further reading for traders looking to enhance their knowledge base.
Written content is thin on the ground and so too, sadly, is the broker's video library. A lack of tutorials, beginners' guides to trading, technical analysis and charting seminars are noticeable.
This is particularly disappointing given that TRENDSMACRO claims to have brought together a team with vast experience of live trading in the markets. In this case, the broker's site would be a prime opportunity to share their experiences and insight with their clients.
Whether they are preparing material for a more concerted research area of their site remains to be seen, but right now, traders will have to look elsewhere for useful insights.
There are no major red flags as far as TRENDSMACRO's usability is concerned, with the broker's site a breeze to navigate.
It's a fairly quick and painless process for registering with the broker, too, with a standard form asking for your personal details, plus the typical verification process.
When it comes to depositing funds into your account, you have the peace of mind of knowing that only the most trusted sources are accepted — Visa and MasterCard credit and debit cards and wire transfer are the available options here. Remember, there are minimum deposit amounts in place for each account type, so be aware of this during the sign-up process.
When the time comes to withdraw your funds, we noted that TRENDSMACRO was actually incredibly quick at performing the transaction. Within three days, our request had been processed, and our money was making its way over to us.
The good news is that MetaTrader4 is one of the easiest and most accessible pieces of trading software around today, so there are no issues with usability there. All TRENDSMACRO clients get a full MT4 user manual, too, for further assurance.
As anyone that has used it knows, MT4 is the best in the business and that translates to the firm's mobile app, which lets you trade anywhere, any time. As such, its mobile platform is a welcome addition to the TRENDSMACRO experience.
Available on iOS and Android smartphones and tablets, MetaTrader mobile allows you to enjoy the full trading experience on a smaller device.
With this mobile functionality, traders can manage open positions, check charts and technical indicators, trade TRENDSMACRO's myriad of assets and take advantage of the various order tools so that you don't have to miss a thing.
There isn't a dedicated TRENDSMACRO app, however. Indeed, the broker's mobile browser site is simply a re-sized version of its main hub rather than a re-design. While it works fine, you will need your scrolling finger to be at the ready.
Robo Trading
By utilising MT4, TRENDSMACRO is able to deliver an expert robo trading experience to its clients.
The MetaTrader platform allows for a number of different advanced automated actions to be performed, including customisable signals that trigger a trade as well as importing your own models and strategies.
The software is powered by the MQL4 language, and so you can create your own automated trading system with ease. You can test these in real-time, too, with all of the data downloaded from the firm's server so you can see if the strategy is workable or not.
You can also trial 'pair' trading systems, which allows you to test techniques that require a certain synchronisation — build your own signals to see if you can automate your processes.
All trades, whether automated or not, are carried out in a super-quick timeframe, and that precision allows your robot to open and close trades with maximum efficiency to ensure premium tick profit/stop loss. This is essential if you are scalping or seeking minor price fluctuations.
If you are a robo trader or looking to automate your TRENDSMACRO manual systems, MT4 is the platform you are looking for to make it happen.
Crypto Currency
Whether there are any plans in the future, we can only speculate, but right now, the TRENDSMACRO platform does not support the trading of cryptocurrencies.
It's a huge surprise given how active and liquid crypto trading has become, and so we can only call upon TRENDSMACRO to add bitcoin and the associated cryptocurrencies to its available assets as soon as possible.
Regulatory details
Experienced traders will certainly be aware of the perks and the drawbacks of trading with an offshore broker. While the regulatory conditions are less stringent in areas like the Marshall Islands, where TRENDSMACRO is based, it offers you the chance to access greater leverage and lower fees. The overheads of brokers are lower in such jurisdictions. These brokers also let traders utilise trading strategies like scalping, which again can be a rarity among firms regulated by more authoritative bodies.
However, the risk is that without a more forthright regulator, like the FCA or CySEC watching over them, offshore brokers can take some liberties.
The good news is that TRENDSMACRO does offer some assurances to its traders. For example, all client funds are held in accounts segregated from the broker's own — at top-tier banks and financial institutions. This is important because if TRENDSMACRO is liquidated or goes bankrupt, traders should be able to get their money back.
Another benefit of trading with TRENDSMACRO is its negative balance protection. Sometimes trades go against you — especially with high leverage in place, and if you are unable to manually correct your position, it can be disastrous for your capital.
But with TRENDSMACRO, you will be prevented from going into minus figures, with your account capped at zero. That should act as a tremendous weight off your mind.
Final Thoughts
Despite a small number of drawbacks, TRENDSMACRO is certainly a broker with plenty positives.
Clearly, the chance to trade with zero commission is always welcome, and with leverage of up to 1:400 available, there's ample opportunity to utilise the full extent of the market.
Via MT4, TRENDSMACRO delivers an exceptional trading experience. Whether you are a complete beginner or a seasoned pro, a manual market mover or a fully automated trader, you will have a comprehensive range of tools at your disposal with TRENDSMACRO.
With your own personal account manager, you'll never be far from assistance either should you need it.
Of course, it's not a completely perfect offering from TRENDSMACRO. We have to mention the broker's position as an offshore broker. This can create problems as far as a lack of regulation is concerned. However, there are unarguable benefits to trading with such firms.
There's only around 100 tradable assets too and no crypto coverage, so we have to conclude that there are brokers with a far more comprehensive offering out there than TRENDSMACRO. However, with all things considered, this is a solid broker that will certainly deliver everything that the majority of traders expect from it.
FAQ
Our TRENDSMACRO review gives you the most up to date appraisal. For your reassurance, we have tested all platforms from customer care through to trades.
GO TO THE compare brokers
Ratings
Commissions & Fees
Platforms & Tools
Customer Service
Research
Ease of Use
Mobile Trading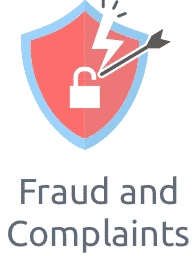 What is your experience with this broker?
With over 4,000 brokers active globally, it's good to share your experience with others. Spread the word on good or bad brokers. Disclaimer: Comments on this site are not the opinion of WeCompareBrokers and we are not responsible for the views and opinions posted by site users. If you are unhappy with any comments, please email complaints @ wecomparebrokers.com
Important: You (the person writing the comment) are responsible for any comments you post and use this site in agreement with our Terms.
Please select the second broker
Get Further Details About To Your Inbox