TrendsTurbo Broker Review
Likes
Good choice of account types
MT4 trading
Wide range of instruments
Low minimum deposit on basic account
Dislikes
No Expert Advisors on basic account
No live chat
Limited deposit options
Introduction
Our TrendsTurbo review will take a detailed look at what this broker has to offer, from spreads and fees to the choice of account types that are available. Our aim with this review is to help you decide if TrendsTurbo is the best broker for you, given your level of experience and trading objectives.
TrendsTurbo is an online multi-asset broker based in Saint Vincent and the Grenadines and owned and operated by KMA Group LLC. The firm has a wide range of tradeable instruments and serves an international client base. The broker provides the ability to trade in forex, stocks, indices, metals and energies, and offers trading via contracts for difference (CFDs) on many instruments. The firm offers competitive spreads, high-quality customer service, and trading with the world leading MetaTrader 4 (MT4) trading platform. Trading is commission-free, with all broker profits coming from the spreads, which start at just 0.1 pips on the premium Platinum Account.
Opening an account with TrendsTurbo is quick and convenient. Once you have your account set up, and have verified your identity, you will be able to deposit funds and start trading multiple instruments straight away. The broker offers generous leverage of up to 1:400, and all account holders have a personal account manager. There is a good choice of account types with a range of features to suit different types of traders, and the Bronze Account comes with a low minimum deposit of just $250. Maximum leverage of between 1:100 (on the Bronze Account) and 1:400 (on the Platinum Account) is offered, though this will, of course, depend on various factors, including the instrument being traded, and may be subject to local laws and restrictions on leverage in your country of residence.
TrendsTurbo operates a simple zero-commission trading model, with all profits coming from the spreads and no separate transaction fees. The spreads at this brokerage are generally quite competitive, with much tighter spreads on the premium accounts than on the more basic accounts, as you would expect. As an example, spreads start from 0.1 pips on the Platinum Account, but are significantly higher on other account types, starting from 1.5 pips on the Gold Account, 2.5 pips on the Silver Account and 2.8 pips on the Bronze Account. Spreads do, of course, vary significantly between different asset classes and between different instruments within those asset classes. At this broker, order execution is STP, with no requotes, meaning that the price you see should be the price your order will be executed at. You will, of course, be able to see all current spreads for each asset class once you are logged into your TrendsTurbo account either online or via the app.
There are no broker-levied deposit or withdrawal fees, though your bank may charge a transaction fee, as will some card providers, especially if they classify the transfer to your trading account as a cash transaction. Banks and card providers may also charge a currency conversion fee if your TrendsTurbo trading account is in a different currency from your bank account. Please remember that broker fees and charges are subject to change, sometimes at short notice, so always check the terms and conditions carefully when signing up at a new brokerage. Be aware that there may be other fees that apply to your account that are not mentioned in this TrendsTurbo review.
MT4 traders will be happy to know that TrendsTurbo offers the award-winning MT4 platform to all its clients. The platform is available in the desktop version (for PCs and Macs), as a web-based platform accessible from your browser, and as a mobile app. The platform incorporates a range of trading tools, allowing you to easily monitor and manage your trading activities, including your order history, pending orders, equity and margin. All order types can be placed on the platform, and it allows for one-click trading, up to nine time frames, and automated trading. Price charts available include bars, lines and candles, and you can set up personalised alerts, and get real-time quotes in the Market Watch window. Various technical indicators are built into the platform, and it is also compatible with a wide range of third-party add-ons.
Markets
TrendsTurbo is a multi-asset brokerage offering a range of instruments, in different asset classes, across all markets. There are hundreds of assets to choose from, including currency pairs, single stocks, indices, CFDs, metals and energies. There is the opportunity to invest in the stocks of major companies around the world, from Apple and Microsoft, to Pfizer and BMW. TrendsTurbo customers can also invest in major indices linked to global stock exchanges, such as the FTSE, the Dow Jones, the Nasdaq and the Nikkei. A stock index simply measures a group of stocks, and aims to reflect the performance of the related economy. Many less experienced traders find that investing in indices is a good way to start investing in stocks without the time and research commitment often associated with playing the stock exchange.
TrendsTurbo offers a few different customer support options, including email, a dedicated phone line, and a handy web form that you can fill in to ask a question or request that a customer support representative gets in touch. The email address you need is support@trends-trbo.com and the web form can be found on the main contact page. One drawback is that this broker does not currently have a live chat option on its website, which many online traders find useful. Customer support is available 24/7 and TrendsTurbo is committed to replying to all customer service requests within 24 hours.
Once you have your TrendsTurbo account set up, you will be assigned a personal account manager who you can contact with any questions you have about your account, or about trading in general. TrendsTurbo also provides its customers with a lot of general information on the various instruments it offers and provides a useful guide to using the MT4 platform, which can be found on the website in the 'Platform' section.
TrendsTurbo does not have a dedicated newsroom on its website, as many online brokers do. However, as MT4 traders will be aware, the platform provides a few useful features in this area. MT4 traders can access a market newsfeed indicator, with a real-time newsfeed highlighting important events that may impact the markets. It is also possible for users of the MT4 platform to access the Trading Central plugin, which provides traders with both technical and market analysis, including a Daily Market Report with market analysis that traders can apply to their daily trading strategies.
We found this broker to have a website and platform that is generally well laid out and easy to use. The website is user-friendly, with all relevant information clearly displayed and easy to find. Legal documentation, such as details of privacy policies and terms and conditions, can be found in the 'Documents' tab in the footer of the website. Setting up an account is easy and quick, and the entire process can be completed online. Simply go to the website and click on 'Sign Up'. You will be directed to a web form to fill in, and you will receive clear instructions on opening and funding your new account. The process of depositing funds is easy, though there are limited deposit options. Credit cards are accepted, however, as are bank transfers. The website displays important information about the company, the assets available to trade, the account types on offer, and the MT4 trading platform. The trading platform is also highly intuitive and has lots of options for customisation, which helps with overall usability of the platform, once you have everything set up.
There is only one type of platform (MT4) available at this broker, though it comes in various versions (for web, desktop and mobile). Many brokers provide a proprietary platform that is often very simple and aimed at beginners. However, the MT4 platform is highly popular, and most active forex traders will progress onto it at some point anyway, so we don't see this as a big drawback. In our opinion, the TrendsTurbo platform is quite intuitive and easy to navigate. If you are new to MT4 trading, we would definitely advise taking a look at the MT4 guide provided on the website. The broker certainly enables traders to easily access different markets and asset types, all from one intuitive trading dashboard, providing a good user experience for multi-asset traders.
When it comes to mobile trading, TrendsTurbo provides an intuitive and robust mobile app for easy trading on the go. The mobile app is available for both iOS and Android devices and offers similar features and functions to the main platform, including time frames, charts, graphs and other trading tools. The mobile apps can be downloaded free from the Apple App Store or Google Play. Follow the link on the 'MetaTrader 4 Mobile' page of the TrendsTurbo website to make sure that you grab the right app. The apps can be customised just as the other versions of the platform can, and provide traders with an intuitive interface, incorporating all the important functions that mobile traders value and need. As with any trading app, users will need to get used to the different layout and navigation on the app, but the functions themselves are very similar. It is also possible to use the web-based version of the platform for mobile trading, as you can access the platform via your browser on almost any device.
Robo Trading
The broker's MT4 platform incorporates Expert Advisors, which are basically trading robots that allow traders to fully automate their trading activities if this is their preferred strategy. Expert Advisors allow users to set specific parameters that indicate the conditions within which a position should be opened or closed. The positions will then be automatically opened or closed. Alternatively, you can set an alert to tell you when the conditions are met, and make a final decision then. Expert Advisors are mainly used in forex trading but can be used to trade any market that you can access via MT4. The Expert Advisors function is available on the Silver, Gold, and Platinum accounts, but not on the Bronze Account.
If you are interested in automated copy trading, MT4 also gives you access to Trading Signals, which can be used to follow and automatically copy the trades of more experienced traders. There are both free and commercial signals available via the MT4 platform, and all signal providers can be found under the 'Signals' tab.
Crypto Currency
There are various cryptocurrencies available to trade at TrendsTurbo, including Bitcoin, Litecoin Ethereum and Dogecoin. As many forex traders will already know, digital currencies are highly speculative investments and are very volatile, so they are considered relatively high risk. However, if you would like to try trading digital currencies, this broker allows you to that. It is possible to trade cryptocurrencies against fiat currencies, or to trade cryptocurrency pairs, such as ETH/LTC.
Regulatory details
TrendsTurbo is an offshore brokerage based in Saint Vincent and the Grenadines, which means that it is not subject to the same strict regulatory and licensing laws as European and US brokers, and is not overseen by any official international regulating bodies. The broker is, of course, governed by all local laws and regulations, and many traders choose to use offshore brokers to trade with. You should just be aware that it does not have the extra layer of protection of being centrally regulated. This broker stresses that all client funds are kept in fully segregated bank accounts, separate from the broker's operating funds. This is to protect clients if the broker should become insolvent, as client funds cannot be treated as company assets. This should mean that any funds you deposit are protected. However, you should be aware that the company does not claim to be a member of the Investor Compensation Fund, which is an extra step that brokers often take to protect customer deposits. TrendsTurbo does publish all relevant legal documentation, which can be viewed at the website, under the 'Documents' tab. This is where you will find the firm's Risk Warning Document, Anti-Money Laundering policy, Terms and Conditions, and Privacy Policy. We always advise that traders review all legal documents carefully when choosing a new broker.
Final Thoughts
Our TrendsTurbo review has found this broker to be a flexible multi-asset broker with a good range of financial instruments, a choice of account types, and a high-quality platform. Leverage is generous, and the firm offers trading via CFDs, mobile trading, robo trading and social trading. There is a wide range of tools and indicators available, and each customer gets a personal account manager. The commission-free model keeps trading costs simple, and the minimum deposit is fairly low at just $250 for the Bronze Account. There are disadvantages with any broker, of course. At TrendsTurbo, Bronze Account members do not have access to Expert Advisors, and spreads can be quite high on this account. There are also a limited number of deposit options. Overall, however, we found TrendsTurbo to be a versatile and competitive brokerage with several attractive features.
FAQ
See what expert traders say in our TrendsTurbo Review. All platforms from customer care teams to the trades, have been robustly tested.
What is the minimum deposit at TrendsTurbo?
You can open a Bronze Account at TrendsTurbo with a deposit of just $250, but there are some limitations with this account. The minimum deposit requirement for the Silver Account is $2,000. The Gold Account requires a deposit of $10,000, and the Platinum Account has a minimum deposit requirement of $50,000. 
Is there a bonus at TrendsTurbo?
TrendsTurbo offers bonuses, which are subject to change and which carry certain conditions. You will have to sign the bonus agreement to be able to claim any bonuses that are on offer. Check out current bonuses under the 'Documents' tab on the website. Not every customer will be eligible for a bonus, and the bonus amount may depend on your deposit amount. Contact the broker if you are unsure whether you can claim a bonus or how you should go about it.
Is it safe to trade with TrendsTurbo?
TrendsTurbo is a safe brokerage that appears to follow all best practices expected of an offshore broker. However, it should be noted that all trading is inherently risky, and trading CFDs with leverage is considered a particularly high-risk activity. TrendsTurbo carries the following risk warning:
"Trading with foreign exchange (FX) and precious metals carries a high level of risk that may not be suitable for all investors. Leverage creates additional risk and loss exposure. Before you decide to trade, carefully consider your investment objectives, experience level and risk tolerance."
GO TO THE compare brokers
Ratings
Commissions & Fees
Platforms & Tools
Customer Service
Research
Ease of Use
Mobile Trading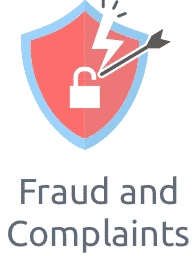 What is your experience with this broker?
With over 4,000 brokers active globally, it's good to share your experience with others. Spread the word on good or bad brokers. Disclaimer: Comments on this site are not the opinion of WeCompareBrokers and we are not responsible for the views and opinions posted by site users. If you are unhappy with any comments, please email complaints @ wecomparebrokers.com
Important: You (the person writing the comment) are responsible for any comments you post and use this site in agreement with our Terms.
Please select the second broker
Get Further Details About To Your Inbox