If you are a US citizen and want to trade Contracts for Difference (CFDs), unfortunately, regulators in the United States have forbidden this activity for its citizens and residents. However, if you are a citizen of another country and a non-resident, then you may trade CFDs from brokers such as the ones listed. This page has been created for your benefit and provides an overview of how to trade CFDs and how to choose a CFD broker.
Since regulators have banned CFDs in the US market, many foreign brokers have chosen to block internet access to their website portals if your IP address originates from the USA. Several of these foreign brokers, however, have recently allowed access provided you stipulate you are not a citizen or resident of the United States.
Cfd Brokers USA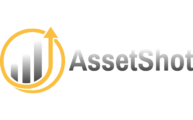 3.6
Pros
Decent offering of forex pairs to trade
Commission-free trading
Zero deposit fees
Transparent fee structure that is clear and easy to find
Cons
Number of CFDs on offer could be improved
Limited research resources
High deposit minimums on best-value trading accounts
Pros
Decent offering of forex pairs to trade
Commission-free trading
Zero deposit fees
Transparent fee structure that is clear and easy to find
Cons
Number of CFDs on offer could be improved
Limited research resources
High deposit minimums on best-value trading accounts
Read Full Review
See broker reviews
Can you trade CFDs in USA?
Currently, both the Commodity Futures Trading Commission (CFTC) and the Securities and Exchange Commission (SEC), the two major regulatory watchdogs in the US market, have banned CFD trading for US citizens and residents. Brokers in the US market do not offer these products, and the ban also applies to foreign brokers attempting to solicit trading relationships with US citizens and residents as well.
US regulators do not recognize a CFD as a tradable asset that can be traded on a regulated exchange. Although the CFD industry claims that a CFD is a derivative, it does not satisfy the definition for such a financial instrument in the eyes of US regulators. A CFD is similar to a derivative in that the ownership of the underlying asset is not required. It is not necessarily an Over-the-Counter (OTC) security as it is merely a wager between a trader and a broker, based on the terms established by the broker. If you are not a US citizen and reside in a country where CFD trading is permitted by law, then you can choose a CFD broker while you are visiting the US.
How to trade CFDs in the US
If you are not a US citizen and are allowed to trade CFDs, then engaging in this activity requires the following steps:
Select a broker:

Choose a financial partner that can provide you with access to CFD trading under the terms that you prefer. We have provided a list to help you in this effort, but if you prefer another broker, make sure to perform your due diligence. Is the broker regulated? Is there a free demo system? Are the trading platform and fees to your liking? There are other factors too, but we can help you compare broker features.

Open an account

: Each broker has its own onboarding process, but you will need to submit personal identity information by law. After verification takes place, you will be asked to make a deposit, after which you will be able to begin trading.

Practice your strategy

: To succeed in CFD trading, you must approach the market with a disciplined and detailed trading plan. Practice on the demo system and choose an asset that you wish to trade. Observe order types and leverage, then practice again.

Open a position in real-time

: Once you become familiar with the CFD trading process in virtual mode, switch to real-time and open a small position, along with a stop-loss order.

Close your position:

Based on your step-by-step trading plan, close your position. Record in a journal how the process went. Did you make a gain or loss? Why? Once you feel comfortable with the process, it is time to open another position based on your plan.
Choosing a CFD trading broker in the USA
You will not be able to find a US-regulated broker that supports CFD trading due to current restrictions, but many global brokers of note are regulated and worthy of your consideration, as long as you are not a US citizen and permitted to trade CFDs in your homeland. Many of these brokers are located in the UK and regulated by the Financial Conduct Authority (FCA), but in January of 2021, the FCA instituted a ban on retail CFD trading in the UK.
Reputable brokers in the UK such as the IG Group, CMC Markets and Plus500 market across multiple jurisdictions, and will gladly provide you access to their platforms. If you prefer higher levels of leverage than those offered by these brokers, there is always the possibility of choosing a broker in a less restrictive area of the world such as the Seychelles or Saint Vincent and the Grenadines. These brokers may offer very high leverage but selecting a broker in a far-off locale with little or no regulation is a high-risk venture. Proceed with caution in these waters. 
FAQs
Why do most CFD brokers not accept US clients?
US regulators have forbidden the trading of CFDs by US citizens in all global markets. Many foreign-based brokers will block internet access to their websites, but many will permit access after you verify that you are not a US citizen.
Why is CFD trading illegal in the US?
The CFTC and SEC do not accept a CFD as a regulated tradable security. These regulators are also concerned about the high levels of loss, which can range from 60% to well over 90% for beginners, and about the aggressive marketing of high levels of leverage. 
Will you make money trading CFDs in the US?
Can you be successful in trading CFDs? The answer is "Yes", but only if you have a disciplined approach to the market. This approach should include preparation, practice and developing a tested strategy before even placing your first position in the market. Trading CFDs is high risk. Your emotions can be your worst enemy. A solid plan is your best way to prevent your mind from interfering with your trading experience.
Which broker is best for CFD?
The best CFD broker for you will depend on your personal preferences for fees, trading platform, customer support, regulation and other factors. Our list of brokers above should help you decide.