Binary Robot Broker Review
Spread
1
Max. Leverage
1:300 Pro
Deposit Protection
£50,000
Min. Deposit
£100
Spread
0.6
Max. Leverage
1:300 Pro
Deposit Protection
£50,000
Min. Deposit
£100
Deposit Protection
Min. Deposit
Binary Robot is a relatively new enterprise, and it was only set up as recently as 2016. However, it is still a common choice, and that's because it is a pioneer in the use of robotic trading. Automated trading is considered to be the future of trading, and the focus on this form of trading by Binary Robot is a sign that this is a broker which is willing to adopt the latest technologies.
Before getting started with Binary Robot, it's worth remembering that it charges a number of fees for its services – and that these can sometimes be quite high. Your first deposit has to have a value of at least $250 US dollars, and you have to maintain the balance at this figure too – so any early losses could quickly result in you having to make further deposits. The smallest amount you will be able to trade is $5, though, so you will be ready to get started relatively inexpensively and without risking a large amount of capital. The use of the Binary Robot 365 software outlined below does not come with a cost, however, so there is a cost-saving to be found there.
Binary Robot provides its own platform, known as Binary Robot 365, offers lots of automated binary options trading options. Algorithms are in play with this platform, which means less effort for you. Lots of technical indicators are provided, including STOCH and RSI – and it is possible for you to determine your own risk parameters if you so wish. According to some online reviews, it has been demonstrated that over 90% of trades this software package places will win – although it a good idea to verify this first.
The customer service offered at Binary Robot offers a mixed picture. On the plus side, there is some customer support available around the clock. However, it is only provided via email – meaning that there is no live chat or email alternative. The downside of this is that traders who need to speak to someone right away may have to wait, and Binary Robot gets to control when it provides answers.
Final Thoughts
Overall, Binary Robot is undoubtedly a broker with its pros and cons. On the plus side, you can get email support around the clock. But on the downside, there is no phone or live chat option for support – and there are also some eye-watering high minimums in place for getting an account up and running. In sum, there's no reason to dismiss Binary Robot out of hand – but it may well be worth doing your research before proceeding with this broker to check that you can't get a better offer elsewhere.
FAQ
Expert traders have reviewed Binary Robot thoroughly. From the trades to the platforms, we have tested everything to give you peace of mind.
GO TO THE compare brokers
Ratings
Commissions & Fees
Platforms & Tools
Customer Service
Research
Ease of Use
Mobile Trading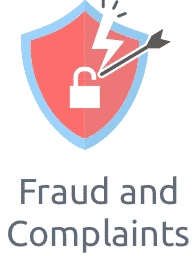 What is your experience with this broker?
With over 4,000 brokers active globally, it's good to share your experience with others. Spread the word on good or bad brokers. Disclaimer: Comments on this site are not the opinion of WeCompareBrokers and we are not responsible for the views and opinions posted by site users. If you are unhappy with any comments, please email complaints @ wecomparebrokers.com
Important: You (the person writing the comment) are responsible for any comments you post and use this site in agreement with our Terms.
Please select the second broker
Get Further Details About To Your Inbox