Take Me To Broker
Cryptoassets are highly volatile unregulated investment products. No EU investor protection. Your capital is at risk.
eToro Review Broker Review
Address: eToro (UK) Ltd. 24th floor, One Canada Square Canary Wharf E14 5AB London, United Kingdom | eToro EU. eToro (Europe) Ltd.4 Profiti Ilia Street, Kanika International Business Center (KIBC) 7th Floor, Germasogeia 4046, Limassol, Cyprus. | eToro USA, eToro USA LLC. 221 River St., 9th Floor, Hoboken, NJ 07030
USA
Spread
From 0.74 Points
Max. Leverage
1:30
Deposit Protection
£85,000
Min. Deposit
£200
Spread
From 0.74 Points
Max. Leverage
1:20
Deposit Protection
£85,000
Min. Deposit
£200
Spread
Not Applicable
Max. Leverage
Not Applicable
Deposit Protection
£85,000
Min. Deposit
£200
Open Demo Account
Cryptoassets are highly volatile unregulated investment products. No EU investor protection. Your capital is at risk.
Visit Broker
CFDs are complex instruments with a high risk of losing money rapidly due to leverage. 68% of retail investor accounts lose money when trading CFDs with this provider. You should consider whether you understand how CFDs work and whether you can afford to take the high risk of losing your money.
Likes
Easy to use web interface
Innovative social trading feature
Competitive fee structure
Ease of onboarding
Investment as well as trading functionality
Dislikes
No phone-based customer support
A limited number of high-end charting tools
Review Sections:
Open Demo Account
Cryptoassets are highly volatile unregulated investment products. No EU investor protection. Your capital is at risk.
Looking for the eToro USA review? Click Here


This eToro broker review will take an in-depth look at the broker's background and its platform trading tools. Using our multi-pronged approach, we compared eToro's trading styles, markets, trading tools and trader charts with other stock trading, CFD and forex brokers. We would like to hear your feedback on your experiences with the company at the end of our eToro review, as this will help other traders make an informed choice.
eToro was founded in 2007 in Tel Aviv by David Ring and Israeli brothers Yoni Assia and Ronen Assia. It has since become one of the most innovative and trusted brokers around. The business has grown to the point where it now provides brokerage services to over 20 million global customers from more than 140 countries. The platform on which users can trade the markets is user-friendly, and the social and copy trading offering is widely seen as market leading.
Founded initially as a pure Forex brokerage, Fintech giant eToro now offers clients the chance to trade their accounts in popular CFDs, including stocks, ETFs, currencies, indices, and commodities. The stand-out feature for eToro is its social and copy trading, which is accessible through the same platform as the self-trading account. eToro traders are therefore able to trade independently or take a more hands-off approach and copy the trades of other users.
UK based clients who saw their access to the crypto markets dry up following the FCA's clampdown in January 2021 will find they can still trade crypto at eToro. It's one of only a handful of brokers doing so. While the asset group is unregulated, trading with a regulated broker offers more protection than trading on a specialist crypto exchange. There isn't any need to set up special 'wallets' either.
Offering an easy-to-use web-based platform with a good choice of assets to trade and self-trading and copy-trading services, it has become one of the biggest names in the sector. The eToro offering is different from most of its peer group and judging by the number of awards it's gained and the growing client base, that approach would appear to be bringing them much success.
Pricing terms and conditions are easy to understand and competitive. With eToro broker, there are no separate trading commissions or fees applied to trades. Instead, the broker makes most of its revenue from the spread between buy and sell prices. The trading spreads are, in fact, very competitive, with the broker consistently offering better terms than its rivals, thanks to the economies of scale related to its vast client base.
Be aware of admin charges for overnight financing fees, inactivity fees and a $5 charge on cash withdrawals. Some fees apply to specific currency transactions. For example, for CAD, RMB & RUB, there is a conversion fee when withdrawing or depositing funds.
Here is a breakdown of the other fee information that this eToro broker review has found:
Those looking for a more hands-off way of gaining exposure to the markets will be pleased to know there are no additional charges for copying another trader's ideas. 
The minimum amount to invest in a trader is $200.
The maximum number of traders you can copy simultaneously is 100.
The maximum amount you can invest in one trader is $2,000,000.
The minimum amount for a copied trade is $1
Fee Type
Fee Amount
Inactive fee if no log in for 12 months
$5 per month
 
 
Conversion fees when withdrawing or depositing in non-US Dollar currencies
Euro 250 pips, GBP 50 pips, Australian Dollar 100 pips, Japanese Yen 250 pips
 
 
Deposit fee
No
 
 
Minimum first deposit amount
$200 US dollars (or equivalent in own currency)
 
 
Withdrawal fee


$25

 
Many eToro clients are drawn to the platform's clean aesthetic and user-friendly functionality. Particularly eye-catching is the News Feed area, where comments and opinions of other traders mingle with official announcements. Going with the trend is the secret to successful trading, and eToro's social trading features help their clients get a feel for which way the market might be going.
The site is cleverly designed, and while offering access to a lot of information, it maintains a clean, attractive appearance.
The platform eToro uses is web-based, and this fits in well with the position eToro has taken in the trading world. The broker has catered to its target audience rather than going head-to-head in terms of advanced features with other brokers. This provides an impressive user experience for the new or casual user.
In terms of features, the platform has basic charting functionality that is simple to use. eToro also offers the core technical indicators ranging from Moving Averages to Bollinger Bands and Stochastics. The more experienced trader, while able to get by, may find the range of indicators somewhat limiting.
eToro broker demo accounts allow you to do lots of experimentation. For example, with some other brokers we reviewed, we found that they do not allow users to experiment with copy trading. Our eToro broker review found that things are different, and it is possible to try out copy trading in a risk-free environment.
You can trade your Virtual Portfolio and follow someone else's actual trades to get a feel for the process or use the demo account to trade your own strategies. This is a positive feature of the platform and using the demo account to trade on a stand-alone basis or copy trading is a neat way to get a feel for the site as a whole.
Our own experience of the site is that it's as reliable as any other. There is, however, a range of online comments referring to the site at times freezing or becoming unresponsive. There would appear to be too many people voicing this viewpoint for it not to be the case. Without access to the performance data, it's hard to categorise the extent that this is an issue, but not being able to access your positions would be an uncomfortable situation for any trader.
There is also an eToro app for mobile use, which we will cover later in the review.
Markets
eToro is a global broker with +20m account holders. The firm's growth is due primarily to providing clients with just what they need to trade and the management team's willingness to push boundaries and break into new markets. In recent times eToro has stood out in offering crypto trading to UK clients, while other brokers stopped offering markets in coins. It has also made inroads into the US market, offering some of its services to US traders. If you are a US-based trader, please refer to our eToro USA review for further details around availability in the USA.
eToro has in recent years significantly increased the number of markets it offers its clients. There is a wide choice of currency pairs to trade – this amounts to 40 currency pairs on offer in total. Indices, ETFs, stocks and commodities can also be traded. The non-CFD crypto trading made available to UK clients is a nice-to-have feature and helps eToro gain an edge over its rivals.
The Copy Portfolios section of the platform allows clients to blend buy-and-hold strategies with more active trading decisions. Each portfolio is a basket of assets so that single-stock risk is mitigated and offers a chance to buy into sectors such as Life Sciences, Crypto or Big Tech.
Here is a round-up of the products eToro offers to its traders:
Stocks
ETF's
Currency (via CFD's)
Indices (via CFD's)
Commodities (Via CFD's)
Cryptocurrency
Copy Portfolios
Customer service at eToro is limited to email. Response times can be slow, with 24hr turnarounds being experienced during testing. The written responses we received from the eToro customer service team were succinct and thoroughly addressed all our issues; there was no need for us to ask any follow-up questions. While the response was of sufficient quality, the turnaround time was less than ideal.
The Help and Education section of the site is the only one where navigation becomes counterintuitive. It's possible to feel you are being led in a loop back to the Help Section, an electronic FAQ section. Traders holding positions in fast-moving markets sometimes need to get quick answers to their questions, and eToro could do more to make this possible.
The broker appears to have taken the approach of designing a foolproof and robust platform rather than one its clients' need help to understand. Whether this is a good fit for traders will come down to personal preference.
Some traders suggest using social media is the best way to engage with the help desk; others point out that the performance levels improve once traders are up and running rather than trying out the platform on a demo account basis. That might well be the case, but it's easy to feel members of the trading community have to work too hard to find out how to best access support.
Some traders suggest using social media is the best way to engage with the help desk, others point out that the performance levels improve once traders are up and running rather than trying out the platform on a demo account basis.  This might well be the case but it's very easy to feel members of the trading community are having to work too hard to find out how to best access support.
The written responses we received from the eToro customer service team were succinct and fully addressed all our issues; there was no need for us to ask any follow-up questions.  Whilst the response was therefore of sufficient quality the turn-around time was measured in hours rather than minutes.
eToro offers a comprehensive range of technical and fundamental analysis tools. These are in line with the market standard, but where the platform stands out is in terms of sharing information between traders. 
As traders who are copied receive payment for their services, they are often willing to engage with potential copy traders to explain the principles behind their strategies. All third parties have to be approached carefully, but this level of engagement can be beneficial for beginners.
Educational articles and training videos share the attractive formatting found elsewhere on the site. One helpful tool is the 'Guide' section, where users are taken on a two-minute introductory tour of the site. Set in the style of an automated Q&A section, it goes as far as outlining how to execute a trade. It's another example of the innovative nature of the platform, and even experienced traders will ultimately save time if they take the tour.
Basic tools such as an Economic Calendar are available and undoubtedly provide valuable support to traders, but those services are now expected as standard. While the education and learning resources available are satisfactory, there is little chance of them being described as exceptional.
The Guide function mentioned above is an excellent place to start getting to know how the platform works. It would benefit the novice trader and is an excellent tool to have; however, the site's simplicity means there are few obstacles to logging on and just starting to trade. 
One area outlined during the Guide tour is the demo account. The Guide shows how toggling to enter the Virtual Portfolio area allows new users to walk through simulated execution of a trade or try out copy trading. It's possible to run Demo and Live accounts in parallel, and the Demo account is not restricted by an expiry date.
Other site areas are easy enough to get to grips with, and the layout structure means it's hard to imagine it ever feeling cluttered.
Opening a Demo account is very easy and provides access to most of the site's functionality. The site leads new users to 'complete their profile' and gain extra user privileges. The effort appears to have been made to make this a relatively painless experience. The extent of the requests for documentation, while time-consuming, should be interpreted as eToro demonstrating good governance.
Opening an account and trading the Real or Virtual Portfolio is straightforward and introduces traders to the intuitive functionality of the platform. There is some online comment about the withdrawal of funds not being as smooth a process as deposits. While that appears a valid concern, we did not experience that particular problem during this review.
What do you think of our eToro review so far?  Please review our review by using the comments box below.
eToro provides mobile trading apps for both iPhone and Android devices. Traders using the mobile apps will benefit from the trading functionality being the same as that of the desktop trading platform.
Although user friendly, it is still a little basic for the more tech-savvy professional trader. Recent upgrades to the App have resolved some issues relating to some of the icons and buttons not being optimally laid out. Signs that a broker is investing in upgrades of its service are always welcome.
The mobile apps that you can use with this broker are well-designed on the whole and allow traders to access their account wherever they may be. The clean functionality of the trading platform comes across particularly well on a smaller screen.
Robo Trading
The Copy Trade feature is the main plus here when it comes to automated trading. It allows less experienced users to find and copy other successful eToro traders. It involves the 'following' account automatically opening and closing positions as and when the 'leading' account does so. This is where eToro stands out from the crowd; the firm is promoting itself as one of the significant social trading pioneers.
This is a great feature and is a main selling point. Not only is it easy to do, with a few clicks on the relevant screen, but it can be done in the Demo account environment to ensure traders become familiar with the process before allocating capital.
There are lots of traders to copy. Each offers profile information, including historical performance data and risk rating. Supplied with this information, traders who want to copy trade can select according to their preference.
The decision of when to break the copying relationship is entirely down to the end-user. So, if something isn't working out, stopping copying can be actioned by the touch of a button.
Crypto Currency
Cryptocurrency trading has grown in popularity in recent years; the volatility in these markets is attracting many traders looking to take advantage of significant price movements. eToro stands out in terms of the number of markets they offer clients. An additional plus point for this broker is the extra information regarding these instruments provided to support investors. There is also a daily crypto-specific blog report that many will find helpful as it offers an insight into the crypto markets. As with other markets, the eToro site supports the exchange of news and opinion so that traders can access traders' input from over 140 countries.
The range of crypto markets includes the more established names such as Bitcoin and includes markets that some other brokers don't offer. In total, there are more than 30 cryptocurrencies to choose from. Having such an extensive range of markets to select from will suit many traders. Dependent on your location, it is possible, for example, to take an unleveraged 'real' position in Bitcoin or to trade the range of cryptos in CFD format. There is no need to set up separate accounts or use special wallets.
The full range of markets includes Bitcoin, Ethereum, Ripple, Dash, Litecoin, Ethereum Classic, Cardano, Iota, Stellar, EOS, Neo, Tron, XCash and Binance Coin.
The dramatic price fluctuations associated with these markets can lead to significant losses and gains, and therefore leverage is limited to 1:2. This leverage ratio is in line with other well-established brokers. Including trading costs in the bid/offer spread means that the pricing levels can be easily compared against other platforms. The spread on Bitcoin cash is 1.9%, and with some other crypto pairs, this widens to 2.9%, but that is in line with the rest of the market.
It's possible to self-trade or copy-trade these markets. Self-traders using CFD instruments can sell the market short (as well as take a long position), and one other feature of crypto trading at eToro is that markets are open on a 24/7 basis.
Regulatory details
Prohibited Countries
Belgium | Brazil | Canada | Cuba | Iran | Japan | South Korea | Sudan | Syrian Arab Republic | Turkey | United States*
Note: eToro have launched a USA platform (eToroUSA) – here is the link to it: eToro USA
When choosing a broker, one key thing to look at is the security of the funds you have with the firm. 
Holding FX and CFD licenses with both CySec and the FCA requires eToro to comply with a range of laws concerning such things as money laundering and the segregation of client funds.
Both regulators can be turned to with complaints. Acquiring licenses with them is a significant plus point for eToro. The behind-the-scenes risk management goes further, as evidenced by the eToro website operating using the latest 128 SSL technology. It encrypts and protects a user's personal data.
Historical events in the financial markets remind traders that they need to be vigilant when selecting their counterparties. Large firms, such as eToro, with global coverage and a highly visible profile, have a lot to lose from any regulatory misdemeanours or operational malfunctions. To some extent, the threat of reputational risks helps to align the interest of the platform and the individual account holder; both would have a lot to lose from any problems of this kind. eToro scores highly in this category.
eToro (Europe) Ltd., a Financial Services Company authorised and regulated by the Cyprus Securities Exchange Commission (CySEC) under licence # 109/10.
eToro (UK) Ltd, a Financial Services Company authorised and regulated by the Financial Conduct Authority (FCA) under the licence FRN 583263.
eToro AUS Capital Pty Ltd. is authorised by the Australian Securities and Investments Commission (ASIC) to provide financial services under Australian Financial Services Licence 491139.
What do you think of our eToro review so far?  Please review our review by using the comments box below.
Final Thoughts
As one of the more established brokers, eToro has developed a reputation of being a natural home for the casual or less advanced trader. It's a market leader in copy and social trading, bringing a committed following from the group of traders who prefer a more hands-off approach. On analysis of our eToro broker review, we found that the platform is not only about copy trading because the self-trading area of the site offers a good range of assets and markets to trade and with competitive pricing.
With an easy to use and visually appealing web-based platform, many traders will find this one of the most user-friendly brokers around. Web-based platforms are also suitable for any trader who does not want the hassle of downloading separate charting software, and eToro is very much about ease of access to the markets.
It doesn't set out to be the natural home for tech-savvy traders, deterring some experienced traders, especially those looking to trade their own algorithmic models. But as a result, the platform has a particularly neat and different functionality. The other major bugbear is the customer service levels and slow response times that many users report.
On the whole, though, this eToro review has found it a reliable and enjoyable option to consider. It's worked hard on its fees in recent years and now offers cost-effective as well as low maintenance trading opportunities. Here at WeCompareBrokers, we think it is a professional, reputable website ideal for the new trader.
Tier-1 regulators continue to take a dim view of promotional offers. By applying with the spirit and the letter of the law, eToro has decided not to offer promotions. New clients are more likely to sign up for the core offering of an easy-to-use platform with copy trading functionality and attractive T&Cs.
See how eToro compares with other brokers:
---
Before you go…. have you spotted any data in our review which you think is inaccurate? If so please tell us 
FAQ
This content is restricted in your region
Latest Broker News
—
eToro managing director on what's next for its freshly launched crypto exchange, the inevitability of hacks, and high hopes for stablecoins.
eToro's U.K. managing director, Iqbal Gandham, discusses the company's plans for its month-old crypto exchange aimed at professional traders

He says the aim is to list "many" tokens, having already launched the first Chinese Yuan-backed stablecoin, with listing guidelines expected in Q2

Gandham praised Binance for its handling of a cyber-attack last week, noting "if you're online, you're going to get hacked"
GO TO THE compare brokers
Ratings
Commissions & Fees
Platforms & Tools
Customer Service
Research
Ease of Use
Mobile Trading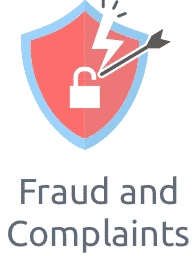 What is your experience with this broker?
With over 4,000 brokers active globally, it's good to share your experience with others. Spread the word on good or bad brokers. Disclaimer: Comments on this site are not the opinion of WeCompareBrokers and we are not responsible for the views and opinions posted by site users. If you are unhappy with any comments, please email complaints @ wecomparebrokers.com
Important: You (the person writing the comment) are responsible for any comments you post and use this site in agreement with our Terms.
Please select the second broker
Get Further Details About To Your Inbox