bforex.com Broker Review
Warning Reason
The broker company bforex, has been blacklisted by the FPA after their Investigations Committee confirmed scam complaints. 
The current listed address for Bforex is:  5 Ebury Bridge Rd, London SW1W 8QX  Tel: 020 3150 0447
The website appears to be down and has the following notification: 'we are unable to serve clients in your region at this time'
Bforex.com, founded in 2007, is a Forex broker with offices in 18 locations including London, UK and Limassol, Cyprus. Bforex does not have a clear-cut structure and everything appears suspicious about this company.
In addition, some information seems to be excluded from its site. Bforex's website contains an address in the UK, followed by a disclaimer which states that "BForex is not authorized with or regulated by the Financial Conduct Authority in the UK and is not permitted to carry out regulated activities as defined by the Financial Services and Markets Act 2000 (Regulated Activities) Order 2001 in the UK."
There have been numerous reports and complaints about their poor services. When looking at the forums and blogs, the broker is reported as a scammer. It was stated that their email support system is slow and it takes weeks to receive a response, the LIVE chat sometimes works but most of the time the representatives are offline. Brokers like BForex have been known for withdrawal issues and downtime of their trading platform and website. One of the main obstacles with B-Forex is that it takes quite some time to withdraw funds from the website. There have been quite a few cases where the company has frozen accounts for apparently no reason.
On 20 September 2011: The French AMF has issued a warning against bForex.com for being unauthorized forex brokers. Also, sources indicate that the BVI FSC has also issued a Cease and Desist Order against BForex broker.
The Comisión Nacional del Mercado de Valores (CNMV) is a financial regulator in Spain. The Spanish regulator has recently issued a warning against a few unregistered companies which includes Bforex .com. As per the regulator, this company is not authorized to provide any investment or conduct financial services in Spain. Moreover, they are not allowed to target any Spaniard to promote their products according to CNMV. Therefore, the authorities highly recommend not to deposit any funds with BForex.com.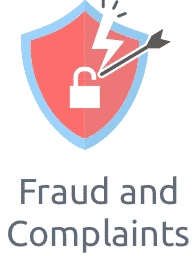 What is your experience with this broker?
With over 4,000 brokers active globally, it's good to share your experience with others. Spread the word on good or bad brokers. Disclaimer: Comments on this site are not the opinion of WeCompareBrokers and we are not responsible for the views and opinions posted by site users. If you are unhappy with any comments, please email complaints @ wecomparebrokers.com
Important: You (the person writing the comment) are responsible for any comments you post and use this site in agreement with our Terms.
Please select the second broker
Get Further Details About To Your Inbox