bullscapitalmarkets.com Broker Review
Warning Reason
Sources indicate that on 08/01/2014 the company bullscapitalmarkets.com received a warning from the Luxembourg CSSF. The address on record for bullscapitalmarkets.com is unknown.
BullsCapitalMarkets is a forex broker and offers the MetaTrader 4 and Mobile forex trading top platform. BullsCapitalmarket was started in the year 2009 as money and capital markets in the USA, however, is not regulated by the FCA, nor by any other authority.
BullsCapitalMarkets.com offers over 60 forex currency pairs, indices, cfds, for personal investment and trading options. This broker offers leverage up to 1:500, which is a comparably high ratio due to which lead to heavy losses in excess of initial investments. It was reported that the traders are not allowed to withdraw funds up to the initial deposit amount via the same method which used for the deposit.
Based on evidence Bulls Capital Markets has been suspected as a scam broker:  the issues about claiming withdrawals
The broker does not provide any support
The broker does not allow to withdraw the money
The website of Bullscapitalmarkets is poorly managed
On Jan 2014, the Luxembourg Commission de Surveillance du Secteur Financier has issued a public warning that the licence claimed by Bulls Capital Markets is not genuine. It was reported that in January 2015, multiple suspicious and fake positive reviews have been submitted for BullsCapitalMarkets.
The company claims that the clients' funds are kept separately from the company individuals, yet there is no regulated body which guarantees the statement.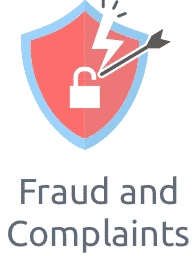 What is your experience with this broker?
With over 4,000 brokers active globally, it's good to share your experience with others. Spread the word on good or bad brokers. Disclaimer: Comments on this site are not the opinion of WeCompareBrokers and we are not responsible for the views and opinions posted by site users. If you are unhappy with any comments, please email complaints @ wecomparebrokers.com
Important: You (the person writing the comment) are responsible for any comments you post and use this site in agreement with our Terms.
Please select the second broker
Get Further Details About To Your Inbox