cthbinary.com Broker Review
Warning Reason
Experts advise that on 09/07/2015 the Capital Trade House: cthbinary.com received a warning from the Swiss FINMA.
Capital Trade House, who are a binary options broker, were founded back in 2014. They are located in Luxembourg, although an address is unclear, and are owned by CTB Online Limited.
Tel: +352 2020 3571
CTBOnline Ltd are based at the following addresses:
CTB Online Ltd, Global Gateway 8, Ru de la Perl, Seychelles
CTB Payments Ltd, 5 Jupiter House, RG 7 8NN, Berkshire, UK
Email is support@CTHBinary.com
Many complaints have been made about this company and traders are warned to be vigilant in checking the authenticity of their chosen broker and it appears that Capital Trade House does NOT have a broker license and therefore should be avoided at all costs.  Binary Options brokers are notoriously unauthorised and therefore the Swiss FINMA advise not to partake in trading with this company.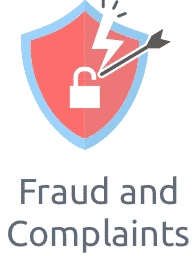 What is your experience with this broker?
With over 4,000 brokers active globally, it's good to share your experience with others. Spread the word on good or bad brokers. Disclaimer: Comments on this site are not the opinion of WeCompareBrokers and we are not responsible for the views and opinions posted by site users. If you are unhappy with any comments, please email complaints @ wecomparebrokers.com
Important: You (the person writing the comment) are responsible for any comments you post and use this site in agreement with our Terms.
Please select the second broker
Get Further Details About To Your Inbox