insta-trading.com Broker Review
Warning Reason
The Financial Services and Markets Authority (FSMA) has given warning to the public against the financial activities of Insta-trading and Telcom Services Ltd (Sequoia Markets), companies that offer investors high risk investment in Belgium.  Insta-trading and Telecom Services do not comply with Belgian financial legislation as pointed out in the FSMA warning given on 10th October 2014.
Insta-trading and Telecom Services Ltd (Sequoia Markets) have been banned from giving any banking and/or investment advice from Belgium.
These companies have been offering several investment instruments including binary options, which have been proven to be both speculative and involve significant financial risk to the investor. The FSMA regularly publish warnings regarding the risks involved with binary options and have already given warning to Insta-trading and Telcom Services Ltd in May 2014.
By law, any company offering these financial services and investments, have to publish a prospectus that is given approval by the FSMA or associated authority, before trading can be granted. Insta-trading and Telcom Services Ltd (Sequoia Markets) have no such prospectus.  Belgium authorities therefore do not grant any permissions for them to trade and strongly recommend investors not to enter into any financial transactions with them.
Insta-trading uses the website www.insta-trading.com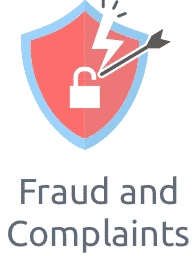 What is your experience with this broker?
With over 4,000 brokers active globally, it's good to share your experience with others. Spread the word on good or bad brokers. Disclaimer: Comments on this site are not the opinion of WeCompareBrokers and we are not responsible for the views and opinions posted by site users. If you are unhappy with any comments, please email complaints @ wecomparebrokers.com
Important: You (the person writing the comment) are responsible for any comments you post and use this site in agreement with our Terms.
Please select the second broker
Get Further Details About To Your Inbox