instaforex.com Broker Review
Warning Reason
Sources indicate that on 20/09/2011 the company instaforex.com received a warning fromFrench FMA. The address on record for instaforex.com is unknown.
FROM THE WEB
Instaforex group is an international trading platform and was founded in 2007, this company is based in Russia and most of the employees are Russian.
InstaForex claims it that they are a part of an Electronic Communications Network through which it executes trades. The company also asserts that it is a member of the InstaTrade Investment Company.
There are various reports from customers who have tried to withdraw funds only to have their request neglected or delayed. According to one forum poster, Instaforex service was "the worst broker I ever experienced." The post continues by saying that the company always quotes wide spreads and their fills are consistently 5-6 pips away from the market. Also, many people complained online about regularly getting re-quotes, particularly when the market was active.
Re-quote the market frequently when the market is moving is an explosive situation when trading forex and it usually costs traders money since the broker will usually fill an order if the market goes against the trader. Primarily, having all the added value features on a forex trading platform will do a trader no good if the underlying pricing service that the broker provides is fundamentally deficient.
It was found that on 20/09/2011 the company instaforex.com got a warning from French FMA. InstaForex is highly unreliable forex broker which takes benefit of the lack of regulation in the forex market, as well as people's objection to go to the trouble of getting their money back. The company has a questionable history and there are quite a few red flags on the website, also many complaints have been filed against the business.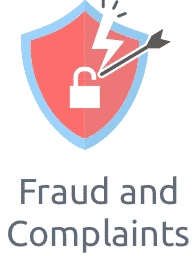 What is your experience with this broker?
With over 4,000 brokers active globally, it's good to share your experience with others. Spread the word on good or bad brokers. Disclaimer: Comments on this site are not the opinion of WeCompareBrokers and we are not responsible for the views and opinions posted by site users. If you are unhappy with any comments, please email complaints @ wecomparebrokers.com
Important: You (the person writing the comment) are responsible for any comments you post and use this site in agreement with our Terms.
Please select the second broker
Get Further Details About To Your Inbox