newtradefx.com Broker Review
Warning Reason
NewTradeFX is a forex broker founded in 2009, offices in the UK. The company offers a wide variety of forex and CFD with a top trading platform like the MT4 and ProTrader.
The International Financial Services Commission of Belize (IFSC), Belize's financial regulatory body, issued a warning notice against forex broker Newtradefx saying its operation is "a complete fraud". The authority said the above-mentioned broker has not been licensed in Belize and is not allowed to conduct trading activities in the country. And, on 23 September 2014, the French FMA also recommends caution dealing with NewTradeFx.
The company has been providing financial services or products in the UK without any authorisation. Also, they have not provided the information on their website about being licensed from any regulatory authority.
As per based evidence, traders have reported that the broker uses a fictitious account to post positive notes online to counter the negatives about their company.
Newtraderfx disables the accounts and wipes out all remaining deposits.
Distorted the audience, by saying they are legit and covered by Capital Market Services UK ltd
Refused withdrawal, closure of the account and honoring refund as promised
Manipulation of account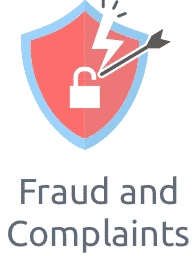 What is your experience with this broker?
With over 4,000 brokers active globally, it's good to share your experience with others. Spread the word on good or bad brokers. Disclaimer: Comments on this site are not the opinion of WeCompareBrokers and we are not responsible for the views and opinions posted by site users. If you are unhappy with any comments, please email complaints @ wecomparebrokers.com
Important: You (the person writing the comment) are responsible for any comments you post and use this site in agreement with our Terms.
Please select the second broker
Get Further Details About To Your Inbox