simpletradelimited.com Broker Review
Warning Reason
Evidence shows that on 26/01/2015 this company,  simpletradelimited.com received a warning from the Spanish CNMV. The only address information given online is that simpletradelimited.com is based in Napier, New Zealand.
SimpleTradeLimited is a leading broker in the forex market, registered in New Zealand. The company is founded in 2012 which offers a wide range of indexes, stocks and currencies.
SimpleTradingCorporation Limited is not authorized to offer investment and related services in Italy in any manner, including through the website www.simpletradelimited.com. Italy's financial regulator Consob has warned the broker for not being regulated and said that they are not allowed to offer investment services to Italian residents.
In addition, Simple Trading Corporation Limited website claims that the company is a registered financial services provider in New Zealand, but on August 13, 2015, the FMA stated "the company is not registered by the Financial Markets Authority. Similarly, on 26 January 2015, The National Securities Market Commission issued a warning against simpletradelimited.com and informed the traders "Investment through unauthorised entities involves high risk of loss of capital since they act outside the scope of the controls established by supervisory bodies."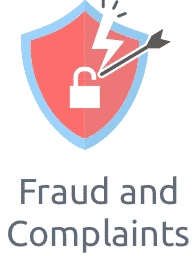 What is your experience with this broker?
With over 4,000 brokers active globally, it's good to share your experience with others. Spread the word on good or bad brokers. Disclaimer: Comments on this site are not the opinion of WeCompareBrokers and we are not responsible for the views and opinions posted by site users. If you are unhappy with any comments, please email complaints @ wecomparebrokers.com
Important: You (the person writing the comment) are responsible for any comments you post and use this site in agreement with our Terms.
Please select the second broker
Get Further Details About To Your Inbox