stockworldwide.es Broker Review
Warning Reason
Stockworldwide.es is based in Madrid, Spain. The broker comes under supervisory authorities of the United Kingdom (Financial Conduct Authority – FCA) and Spain (Comisión Nacional Del Mercado de Valores – CNMV),  Both of these authorities declared that Stockworldwide.es is not allowed to offer investment services without the required authorisation which it does not have.
On13 April 2015 the company stockworldwide.es received a warning from the Spanish CNMV, which states that the broker is not allowed to provide any kind of investment services without any authorisation. Here are the names which are considered to be associated with the company:
Messrs Francisco Hoyos Grinon
Betzie Jaramillo Becker
Rebeca Perez Rodriguez
Therefore, FCA advises traders to avoid unregulated broker and suggests to be very cautious when dealing with them.
STOCK MANAGER WORLDWIDE IB – office address is based at S.L Calle Jose Aboscal n° 44 28003 Madrid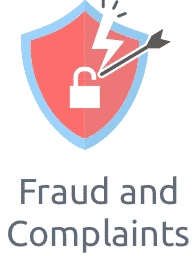 What is your experience with this broker?
With over 4,000 brokers active globally, it's good to share your experience with others. Spread the word on good or bad brokers. Disclaimer: Comments on this site are not the opinion of WeCompareBrokers and we are not responsible for the views and opinions posted by site users. If you are unhappy with any comments, please email complaints @ wecomparebrokers.com
Important: You (the person writing the comment) are responsible for any comments you post and use this site in agreement with our Terms.
Please select the second broker
Get Further Details About To Your Inbox