Trademaker Broker Review
Warning Reason
Trademaker claims to be a legally operating and licensed trading company that offers to deal in forex, and CFDs using MT5 trading platform, however according to the Financial Conduct Authority (FCA), Trademaker is a scam broker and not regulated by any authority. FCA has issued a warning against this broker and blacklisted them as a clone firm because they do not have any documents to prove legitimacy. By using clone firm companies easily convince the investors to show that they work for a genuine, authorised firm.
In addition, this broker claims to be operated by TradeMaker Ltd, which is allegedly licensed by Italy's National Commission for Companies and the Stock Exchange (CONSOB). But, as per the online registry of CONSOB, this company is not mentioned which concludes that the information displayed on the TradeMaker website is incorrect and that the brokerage does not come under any regulatory. This broker has a lack of proper industry documents to prove or validate their claims of the registry. And there are so many online complaints registered against this broker for their unprofessional behaviour and a bad reputation.
Trademaker offers five different accounts, ordering from Gold, Platinum, Diamond, Emerald, and Crown. It was noticed that all the accounts are almost similar to each other, therefore, this broker is hiding information regarding these accounts. When it comes to segregation of accounts, this broker fails to properly account for this. TradeMaker is merging funds in one account which is a serious issue. Also, they do not provide information regarding banking procedure which may cause a problem to any user. French FMA advised all the traders to pay attention before investing their money with this broker.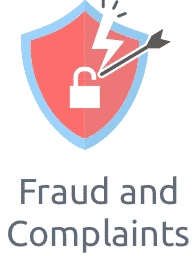 What is your experience with this broker?
With over 4,000 brokers active globally, it's good to share your experience with others. Spread the word on good or bad brokers. Disclaimer: Comments on this site are not the opinion of WeCompareBrokers and we are not responsible for the views and opinions posted by site users. If you are unhappy with any comments, please email complaints @ wecomparebrokers.com
Important: You (the person writing the comment) are responsible for any comments you post and use this site in agreement with our Terms.
Please select the second broker
Get Further Details About To Your Inbox