tradervc.com Broker Review
Warning Reason
TraderVC
Address: 35-37 Ludgate Hill, London, EC4M 7JN, UK
49 Patriarch Evtimii blvd, Prestige Business Center, 1463 Sofia, Bulgaria
Telephone: 02080683537, +6498011477, +27511110011, +85230183477, +6531575770, +46476700818, +4721403395, +4578730529
Email: support@tradervc.com, compliance@tradervc.com, info@tradervc.com, affiliates@tradervc.com
Website: https://tradervc.com
Sources indicate that on 04/07/2017 the company tradervc.com received a warning from the UK FCA. We believe this firm has been providing financial services or products in the UK without UK FCA authorisation.
What do I need to know About Banned Brokers?
Forex brokers: Beware the Ponzi – the simplest schemes still swindle
If it sounds too good to be true, it almost certainly is. Ponzi schemes, offering attractive returns to unwary investors, are still a popular tool for today's scam artists and have been adapted to the current trading environment to prey on unsuspecting investors. Whether you can boast extensive experience in foreign exchange trading or are just dipping your toes in for the first time, the seduction of a tantalizing investment can lure even the most well versed trader into a fraudulent deal. Tricky traders are well trained to target trusting investors and separate them from their hard-earned money, using psychological subtleties to catch them off guard. The best line of defence is vigilance.
The white-collar criminal may foster a respectable reputation in the community or use skilful advertising and press materials to bait their hook. Schemes may vary: the investment offered may be advertised as a simple, guaranteed return promising massive gains with little risk or it may assume the form of specialized technology that will earn you millions overnight. One may make the mistake of presuming that criminals target the uninformed but this is not always the case. Schemers are more sophisticated than ever and before you know it, they can have you on the line and under pressure to relinquish your resources. Regardless of the hook, in the end, the unfortunate broker may be broke.
Foreign exchange has a particular mystique behind it. It is a difficult business to begin with, having many complex and intricate elements of the operation. When a self-styled 'expert' makes an enticing offer, potential targets may be misled by the illusion of expertise. Stay alert. Unsolicited offers should be viewed with the highest suspicion– check all credentials and substantiate all claims before entertaining any such offers. Trust your instincts and don't allow bold schemers to bully you into anything you're unsure of. In general, scepticism is your most valuable tool when navigating the complicated world of foreign exchange.
The most important rule of thumb for avoiding forex fraud is to be extremely wary of unsolicited approaches. An unexpected approach coupled with an almost too-good-to-be-true offer is a serious red flag. Even when you are introduced to a new opportunity through your network, always check credentials and listen to your instincts.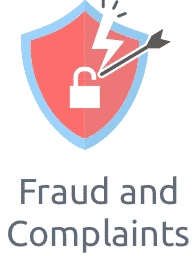 What is your experience with this broker?
With over 4,000 brokers active globally, it's good to share your experience with others. Spread the word on good or bad brokers. Disclaimer: Comments on this site are not the opinion of WeCompareBrokers and we are not responsible for the views and opinions posted by site users. If you are unhappy with any comments, please email complaints @ wecomparebrokers.com
Important: You (the person writing the comment) are responsible for any comments you post and use this site in agreement with our Terms.
Please select the second broker
Get Further Details About To Your Inbox